Posted by Petro Ploumis on 26th Aug 2015
Our sign might read "Boat & Truck LED Lights", but don't worry if you drive a car.
We have LED lights that will fit any car. From swapping out the interior OEM bulbs to LED to give that "cool" interior look when you open your door, or Underglow LED kits, we can do it all.
The easiest and most affordable method of changing the look and feel of your car's interior is to replace the factory bulbs in your dome and map lights to LED Bulbs. There are several types of LED interior bulbs used, but most range from $10-20/each. Installation is typically very simple and simply involves popping off the lens cover and changing out the bulbs.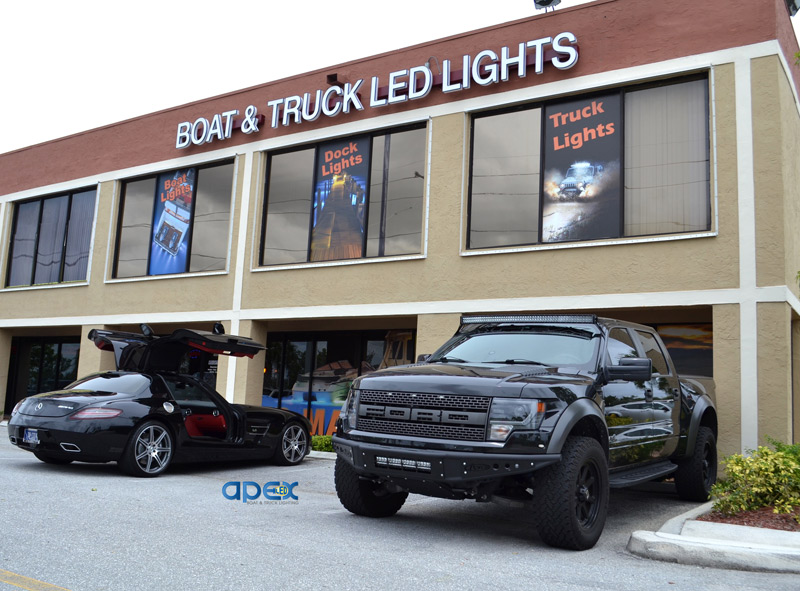 Whether you drive a Ford F150 or a Mercedes-Benz SLS AMG, we have have the right LED bulbs and LED lights for you. You can either purchase them in our store and install them yourself, or have our professional installers do it for you.
Perhaps you just purchased a brand new Porsche 911 Carrera 4S Cabriolet and just want to make it stand out a little. This customer had us install a pair of Rigid A-Series LED lights in red in each of the radiator intakes on the front bumper. The result is still classy but with a slightly more aggressive look.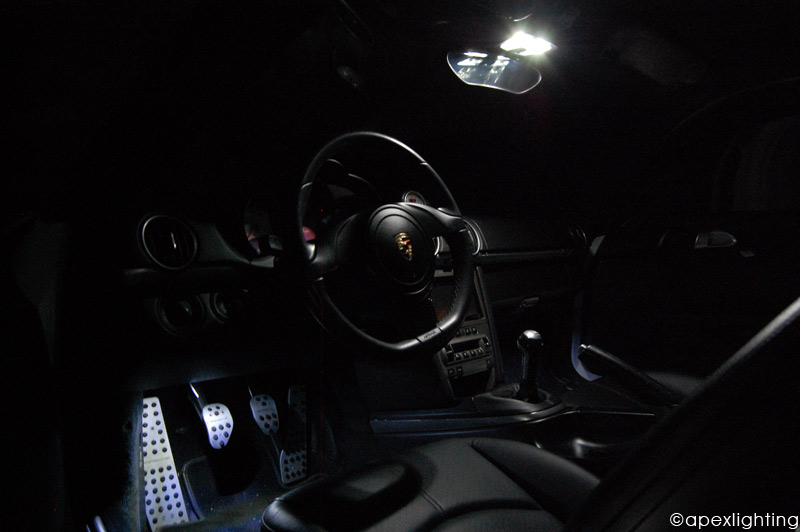 The above Porsche Cayman S had all it's factory interior bulbs swapped out to LED Bulbs. Now when the doors are opened, instead of a yellowish light coming on, the interior of the Porsche is lit up in a nice pure white LED light.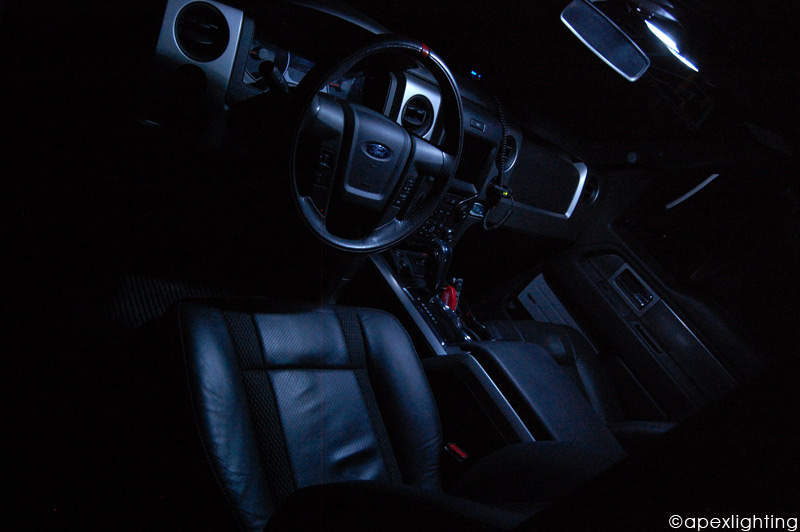 Interior Car LED Bulbs can be added to any car, truck or SUV. The above Ford F150 simply had it's two dome light bulbs changed to LED and it completely transformed the look of the interior. The same look can be achieved in a Dodge Ram, Ford Expedition, Ford Explorer, Chevy Sierra or any other car.
Most common LED bulbs for car interiors are the Festoon Type (3175, 3022, 6418, 578, 211-2) and Wedge Type (T10, 168, 194, 2825, 2827)