Posted by Petro Ploumis on 21st May 2015
How to Install Ford Raptor Recon LED Projector Headlights.
The Ford F150 SVT Raptor comes with some pretty nice Projector Headlights, but because we can't seem to leave things stock, we opted to change them out to these really neat Recon LED Headlights. Installation is pretty straight forward and should take no longer then 45 mins to complete. The most difficult part is transferring the OEM HID from the factory headlights to the new Recon Headlights.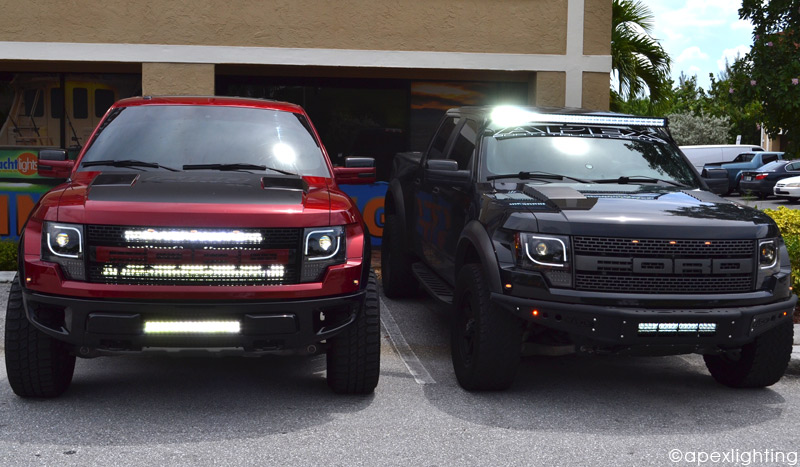 Two Ford F150 Raptors with Recon LED Headlight Conversions.
Stock Ford F150 Raptor Projector OEM Headlights above. Ford uses a nice HID projector in stock headlights, so we've decided to transfer the HID bulbs to the new Recon Headlights.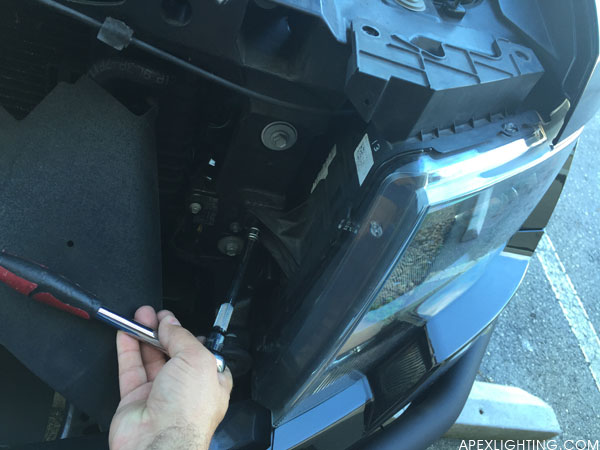 Remove two bolts on top and one on the inside of each headlight and pull headlight assembly straight out to remove. You may have to use some force to pull it out. There should also be 2 wire harness to unplug. Be careful not to scratch the paint on the bumper or fender.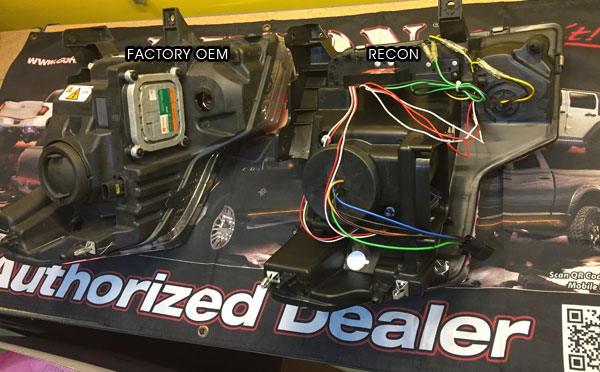 You will need to transfer the OEM Ford HID Ballast and HID Bulb to the new Recon Headlight assembly. If you will be using LED headlight bulbs, you can skip this step. We opted to use the OEM HIDs for now. The hardest part of this task is getting the HID bulbs out of the factory housing. The opening is very tight and you have to line them up just right to get them out without damaging them.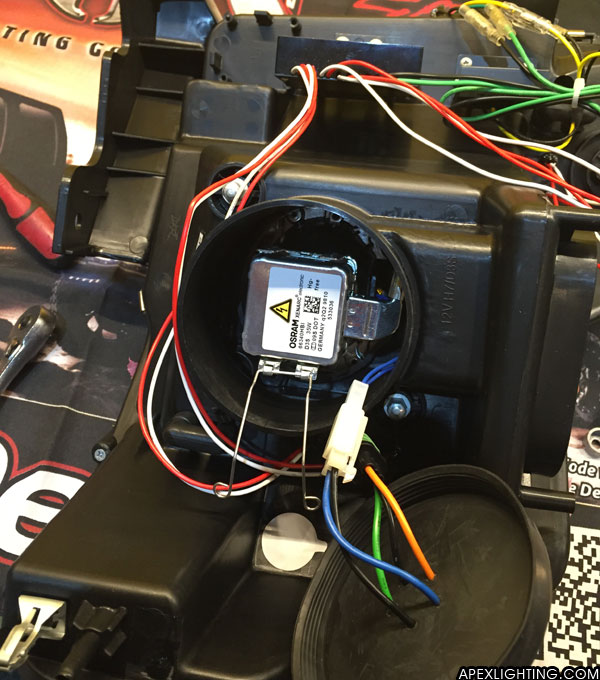 Ford factory HID Ballast/Bulb mounted in the new Recon Headlight. Just insert the bulb in the housing, secure the clips to hold it in place and plug in the two wire harness. Make sure to close the large round rubber cover very well so moisture does not get inside the headlight assembly. You will also need to transfer the small factory turn signal bulb to the new Recon headlight.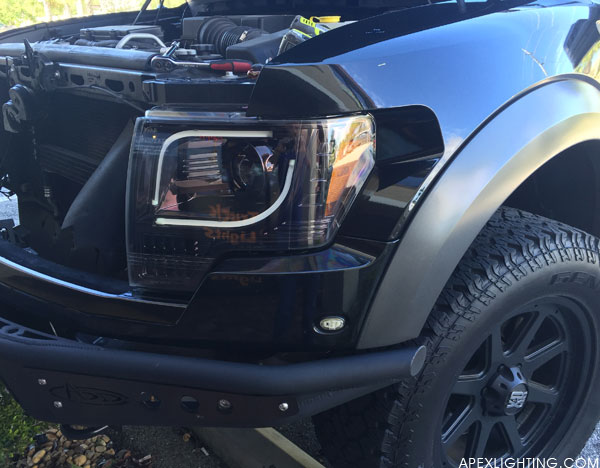 Install your new Recon LED Headlight assembly the same way the OEM came out, plug in the factory wire harness and you are done. Your Ford F150 SVT Raptor now has a new LED Recon Headlight look.