Financing
0% Interest Financing
We have partnered with Klarna to provide you with financing offers starting at 0% APR if purchase is paid in full within 6 or 12 months!*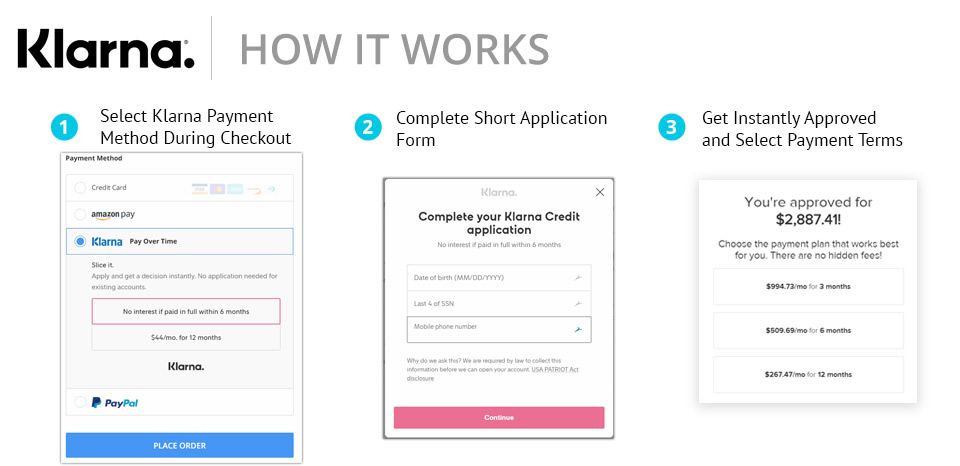 It's simple and easy – no credit cards or bank accounts required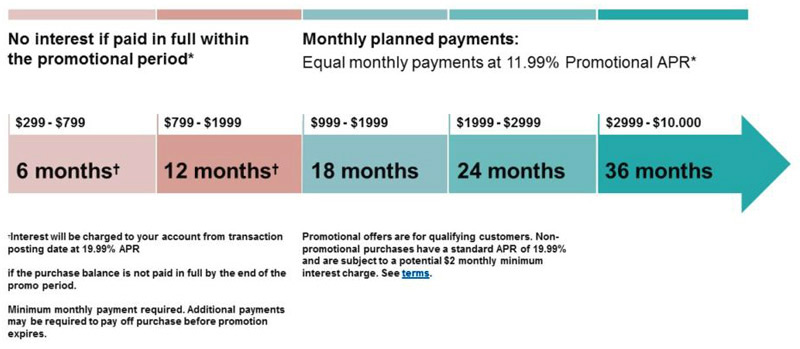 After that, complete checkout on all future financing purchases with just one click!
Payments on Klarna.com
You can review your latest purchases and settle your monthly statement at any time by logging into your Klarna account at www.klarna.com. If you need further assistance you can contact our customer care team for free, or use our online chat service.

Safe and Secure
We use modern safeguards and security to protect your information and prevent unauthorized purchases. Zero Fraud Liability with Klarna's Buyer Protection policy Find out more about Klarna's buyer protection.
About Klarna
70,000+ merchants globally
60 million+ existing customers
Available in 18 countries
Frequently Asked Questions
Q: What is Klarna?
A: Klarna is a global payment solutions company that provides Apex Lighting's customers with a simpler and seamless buying experience. Learn More at Klarna.com
Q: What is Pay Over Time?
A: Pay Over Time is an affordable and highly flexible financing option which is offered at our checkout. This open-end line of credit is issued by WebBank in partnership with Klarna, and it allows you to pay for your purchases over time.
Q: How do I sign up for Pay Over Time?
A: Klarna's advanced system reviews each order to determine which payment options are available to you. If you are presented a financing offer, simply select the option you wish to use and you'll apply on the next page. You will know instantly if you are approved. It's really quick!
Q: How can I reach Klarna?
A: You can reach Klarna at https://www.klarna.com/us/customer-service/