Posted by Apex Lighting on 10th May 2016
Yellowfin 24 Bay Boat running a pair of BluefinLED P6 Color Changing LED Underwater Lights.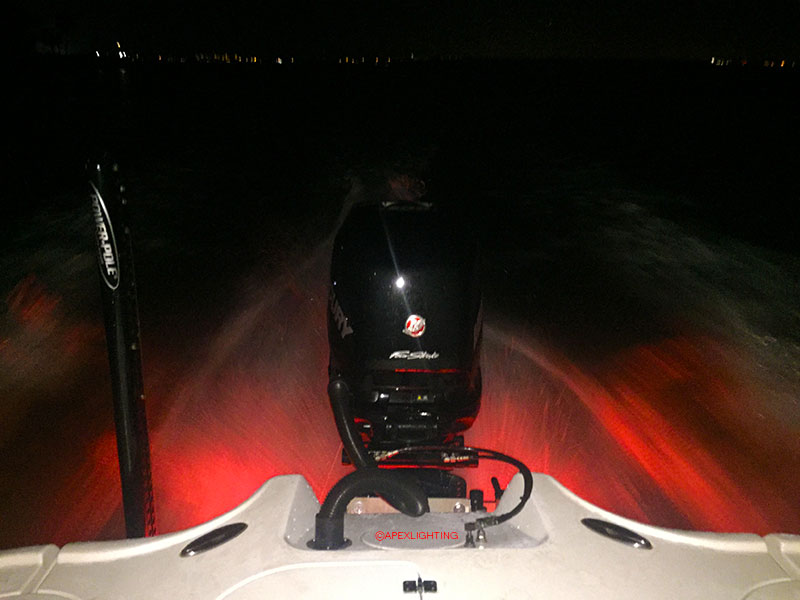 Our customer's 2014 Yellowfin 24 Bay Boat w/ Mercury 300 Verado running a pair of our BluefinLED Piranha P6 Color Changing LED Underwater Lights.
Yellowfin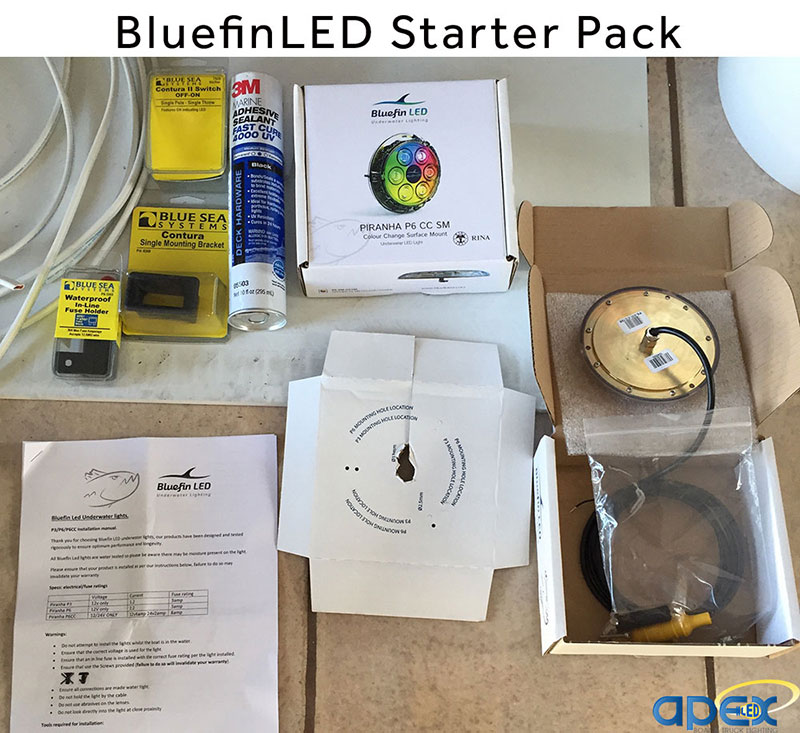 Make sure you get all your required tools and accessories prior to starting the job. There's nothing worst then getting halfway thru, just to discover you forgot to get the proper connectors and West Marine is now closed. At the bare minimum, you will need the Lights, Marine Adhesive (we recommend 3M 4200), Drill, Drill bits, SS Screws, Marine Wire, Marine Grade Butt Connectors and a Waterproof Switch.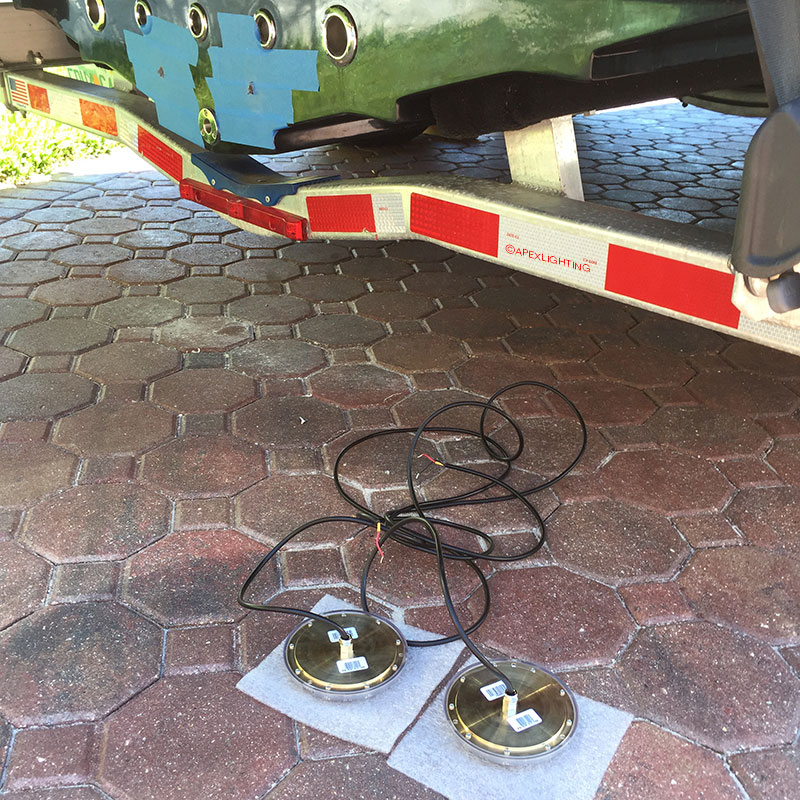 Begin by taping off the area you will be drilling into and mock up the lights to make sure they will fit in that space. Be sure to check for clearance on the inside as well because you will need access to get to the cables.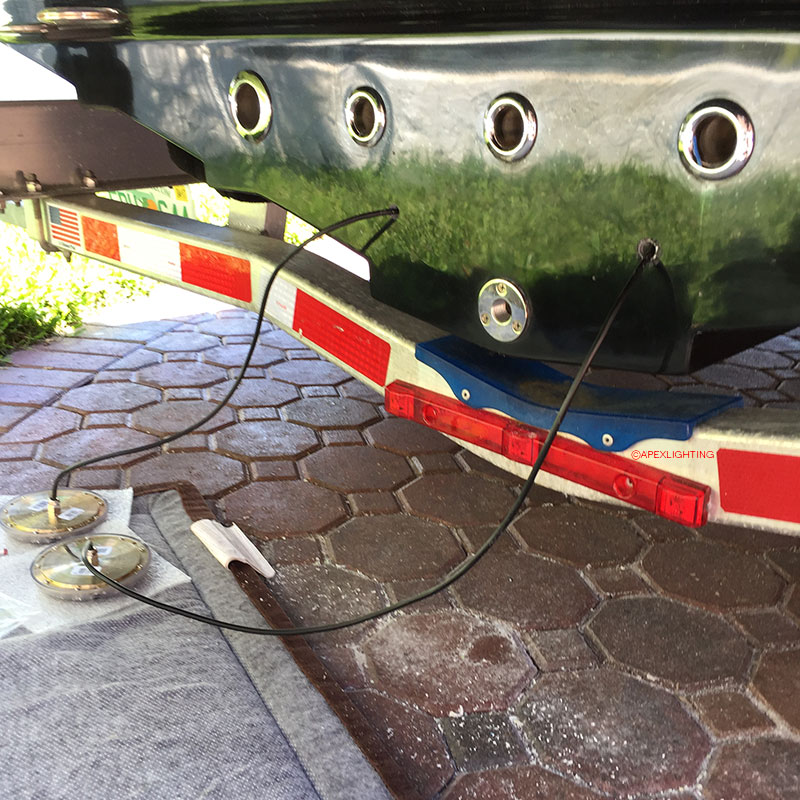 Once you have the holes drilled for the Bluefin LED Piranha P6, go ahead and run the wires thru the hole. Then, apply a bead of marine sealant on the back of the lights as well as inside the holes you drilled for the cables and attach the underwater lights using the 3 included screws.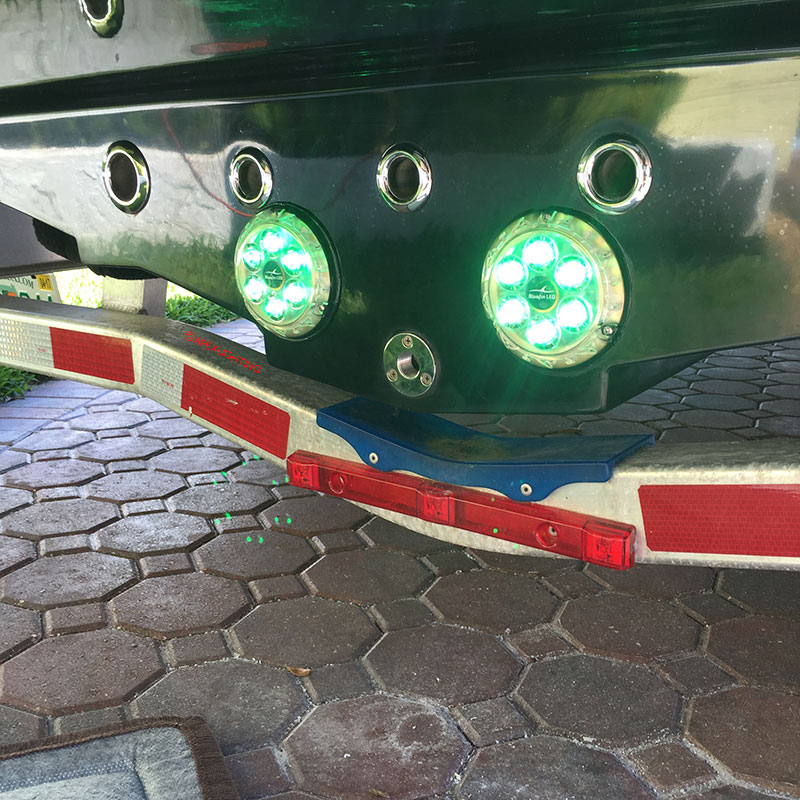 These isn't too much transom space on the Yellowfin 24 boat for underwater lights, but as you can see in the picture above, the BluefinLED Piranha P6 fit perfectly.
Watch the video below to see this boat running at night with the LED underwater lights changing color. Looks great!