Posted by Apex Lighting on 8th Feb 2022
Apex Lighting Project Spotlight: Stunning Dock Lighting Completed in Nurmi Isles Neighborhood, Fort Lauderdale, Florida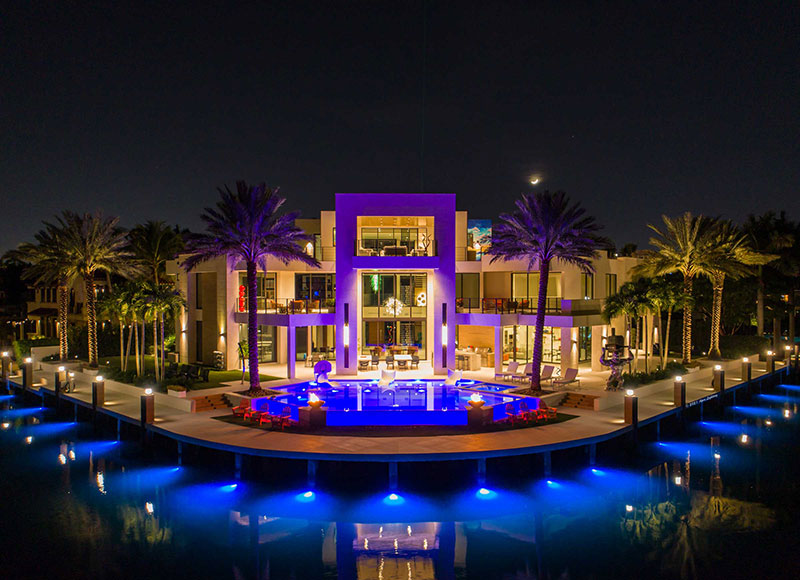 It's been said that "happiness is just around the corner." In the Nurmi Isles neighborhood in Fort Lauderdale, happiness exists on a corner, at least for one family.
Apex Lighting recently completed a lighting project worth showing off to the world. The owner of this corner lot was looking to add lighting to their dock that would accentuate the house's design and outdoor space, help the dock stand out across 200' of dockage, increase safety, and make navigating around the yard and dock easier. They contacted Apex Lighting to design and implement a dock lighting system with LED dock lights.
The owner had several additional requests. In addition to increased lighting around the dock, the owner requested a clean installation. They did not want to see any wires, have large, clunky control boxes, or be forced to navigate around any equipment.
To keep this corner lot illuminated throughout the night, our team selected Lumitec Kraken Underwater Dock Lights, which are available in dual colors (white/blue) and Spectrum RGBW. The Lumitec Krakens are designed to be powerful enough for commercial use, but versatile for residential use. They are known for their reliability, power, versatility, and for being easy to install.
Learn more about Lumitec Kraken underwater dock lights, and order yours, here!
The Lumitec Kraken lights are controlled and powered by Kraken Command Centers. Each Kraken Command Center powers up to 6 Lumitec Kraken Underwater Lights, meaning a total of 3 Kraken Command Centers were used during the project. Apex Lighting installers were able to meet the owner's request to hide wiring and place the command centers in convenient places that were out of sight while ensuring the system operated properly. To meet the design needs of the client, the lights were also carefully spaced out proportionally to add to the aesthetics of the home and yard.
The location, house, and the owner's sense of style were all stunning, and we were truly honored to work on this project.
View the full photo album from this unique project here!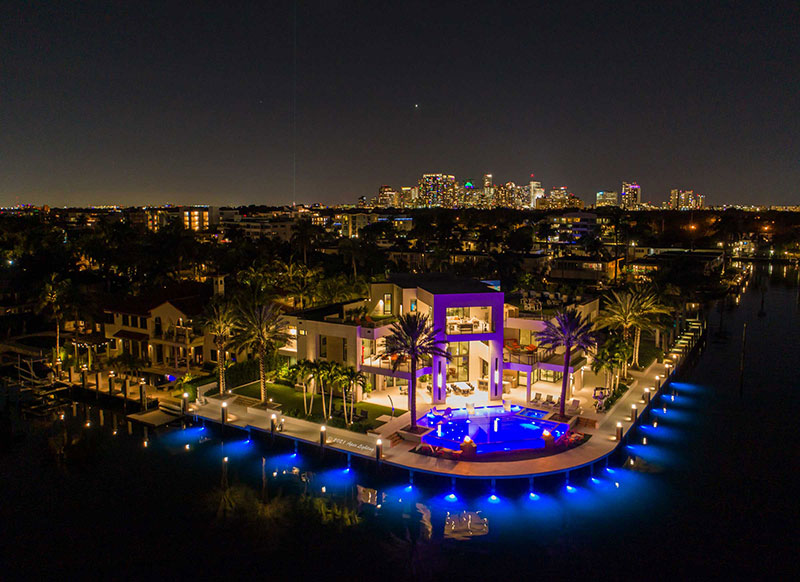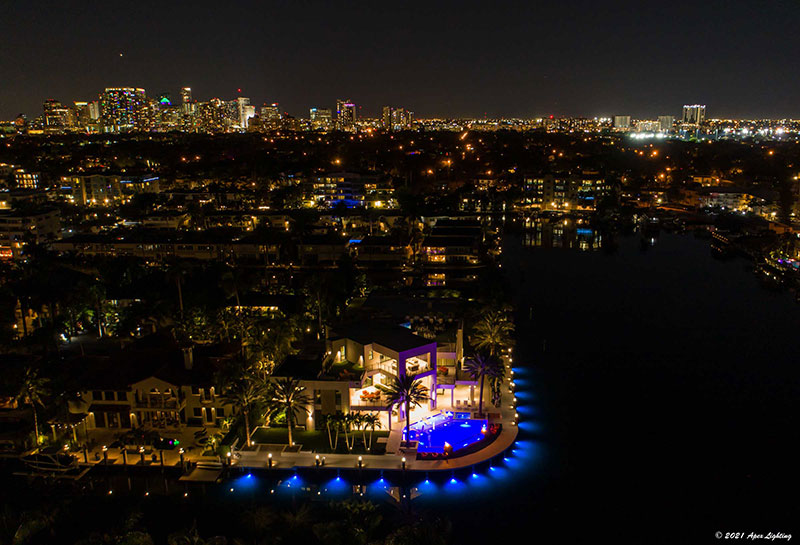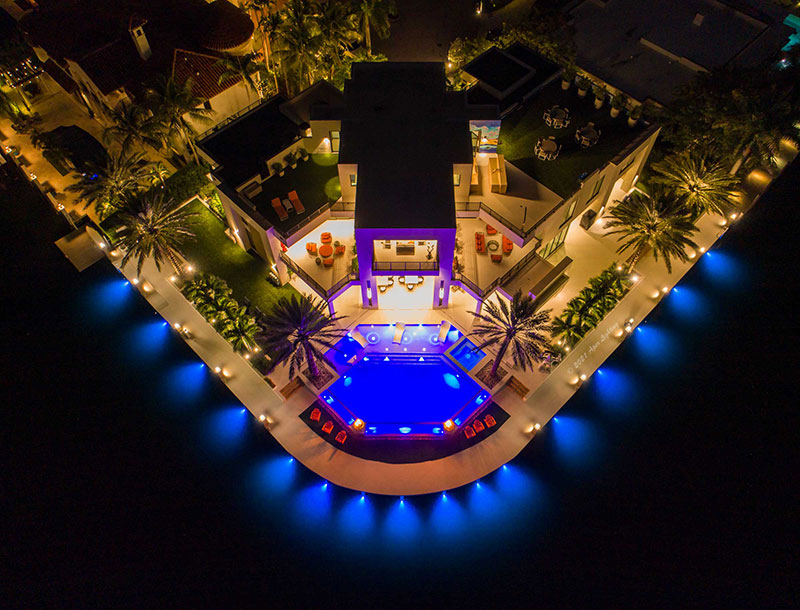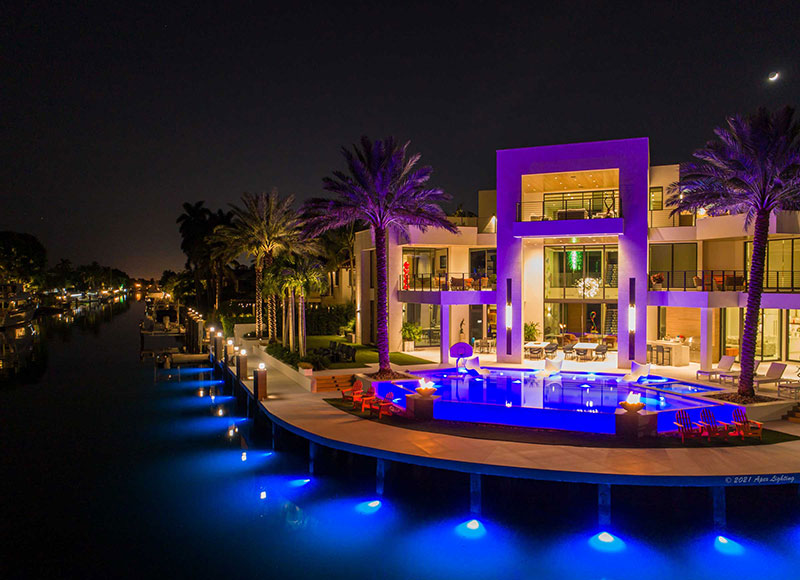 About Apex Lighting
Apex Lighting, located in Deerfield Beach, are your LED dock and boat lighting experts. For over two decades, we have provided custom high-quality marine and outdoor LED lighting.
Whether your project requires 2, 3, 16, or 50 lights, we will design and install your entire system, and give you full control of your new lights. You will also have the ability to customize your lighting in real-time, including the color, mode, dim, and more through a mobile application. Whether you want to turn down the brightness of your lights while enjoying time outside or your want to change the color to help celebrate a holiday, you'll have the ability to do so with a couple of clicks.
Do you have an upcoming lighting project and you want it done right the first time? Get started with Apex Lighting. Call us today at 866.572.2739.