Posted by Petro Ploumis on 15th Aug 2015
Heavy Duty Equipment LED Work Lights
Our local Waster Management company recently came to us looking to upgrade the lights on all their Heavy Equipment. They wanted something that would, put out more light, have no bulbs to go out and stop production, and be extremely durable because of the environment they would be used in.
The first brand we thought of was Rigid Industries. Rigid Industries' LED lights are not only Made in the USA, but they are in our opinion the best and most durable lights on the market.
We outfitted the first Volvo Excavator with six Rigid Dually XL LED Flood Lights that put out almost 3000 Lumens each. This puts the total to almost 20,000 Lumens for this machine and only drawing 1/2 the Amps the factory light used. We setup this first machine as a test to see how they would like it and it wasn't long before we we're outfitting each and every machine and fork lift at all 4 plants.

A Pair of Rigid Dually XL LED Flood Lights mounted on this Volvo Excavator. Increased light output for better productivity and safety.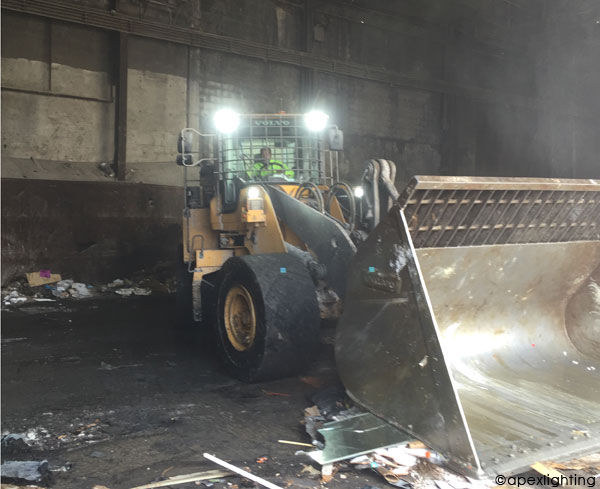 This Volvo Front Loader heavy equipment has been upgraded to six Rigid Industries Dually XL for better visibility. These would be a great upgrade to any Front Loader from Volvo, Caterpillar, John Deere, Case, etc.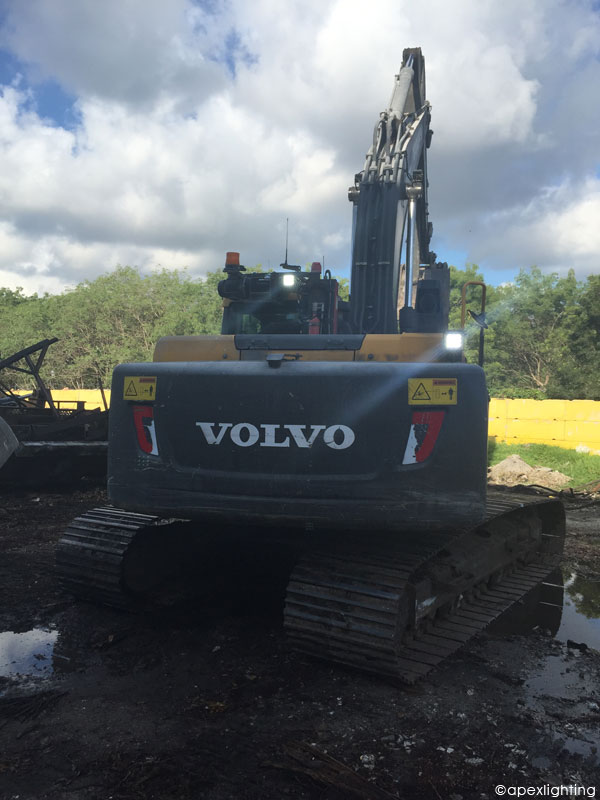 This Volvo Excavator also uses a couple of Rigid Dually XL LED Flood Lights on the back to make sure the operator can clearly see in every direction when operating at night.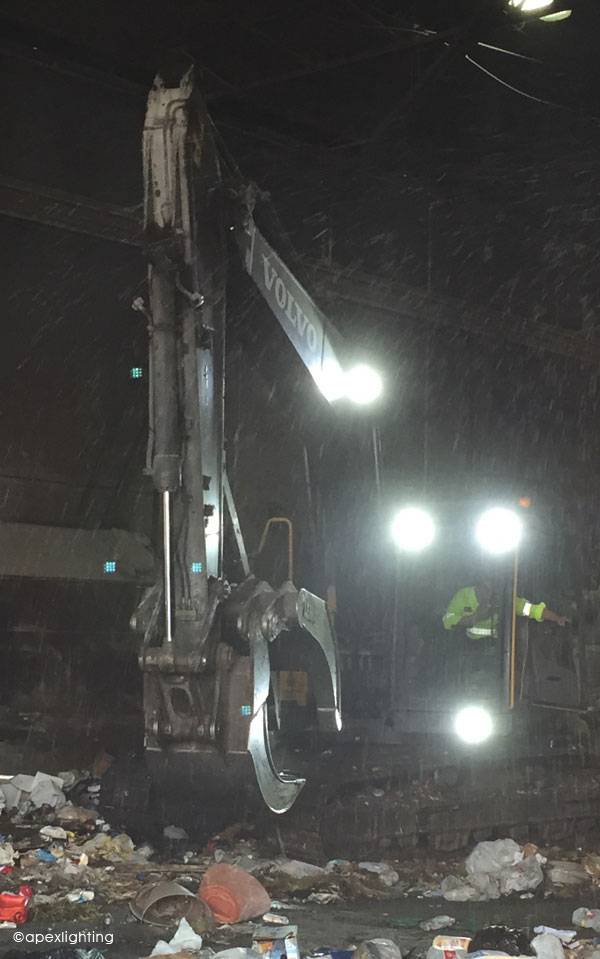 Operating this Grabble at night in the dark can only be accomplished effectively using Made in the USA, LED Flood Lights by Apex Lighting. Not only do these LED flood lights produce more lumens than the factory halogen lights, but they have no bulbs to go out and stop production.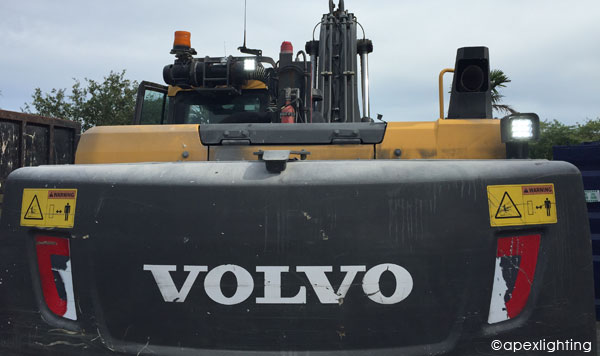 So if you have a Volvo, John Deere, CAT, Case or any other type of heavy equipment such as a Tractor, Excavator, Front Loaded, Backhoe, Skid Steer, BobCat, etc) be sure to get your LED lights from Apex Lighting.