Posted by Apex Lighting on 30th Nov 2016
Hummer H2 SUT gets a major Rigid LED Makeover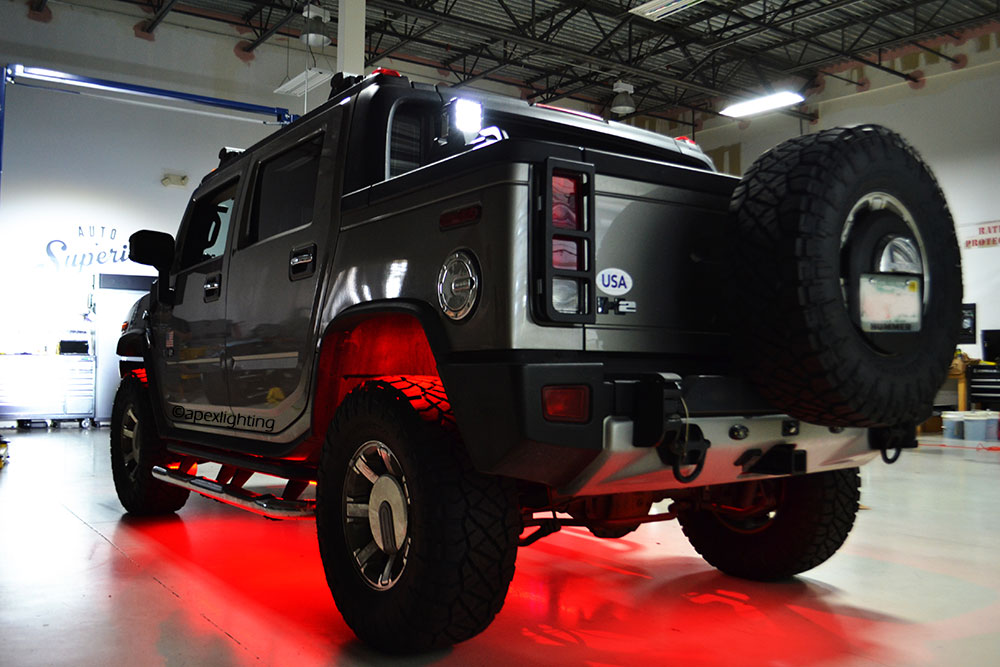 Starting from the rear of this rugged H2 Hummer, we installed a pair of Rigid Dually XL on top of the trunk's side rails. This should give the owner plenty of light when backing up in a dark area. We also installed a pair of Rigid A-Series in the rear bumper to give a little more light down low when hitching a trailer.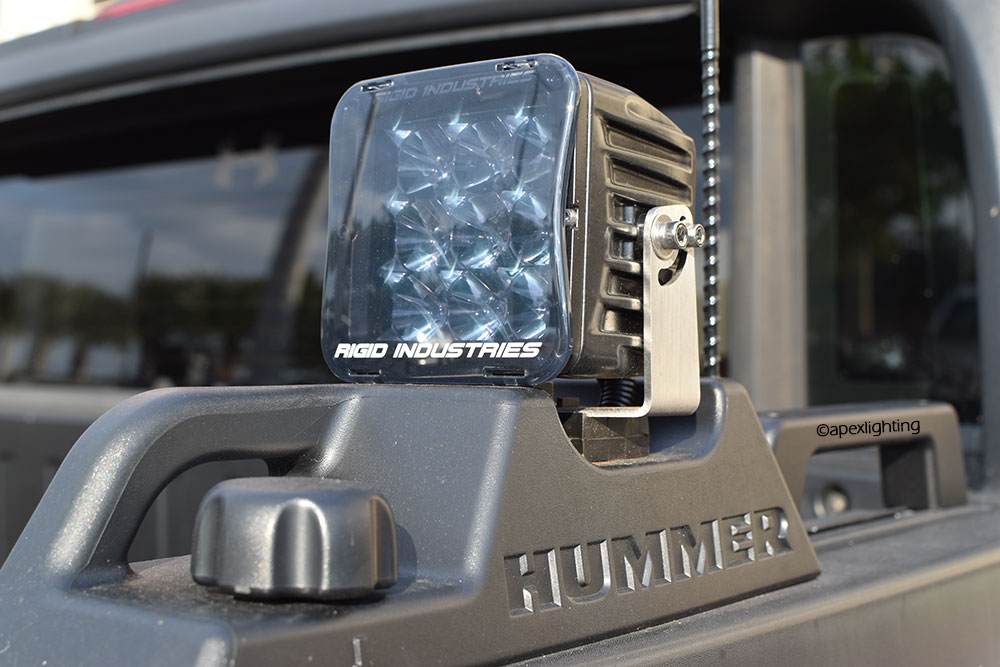 A close up look at the Dually XL mounted on the rear trunk side rail. Shown with the optional Smoke lens cover.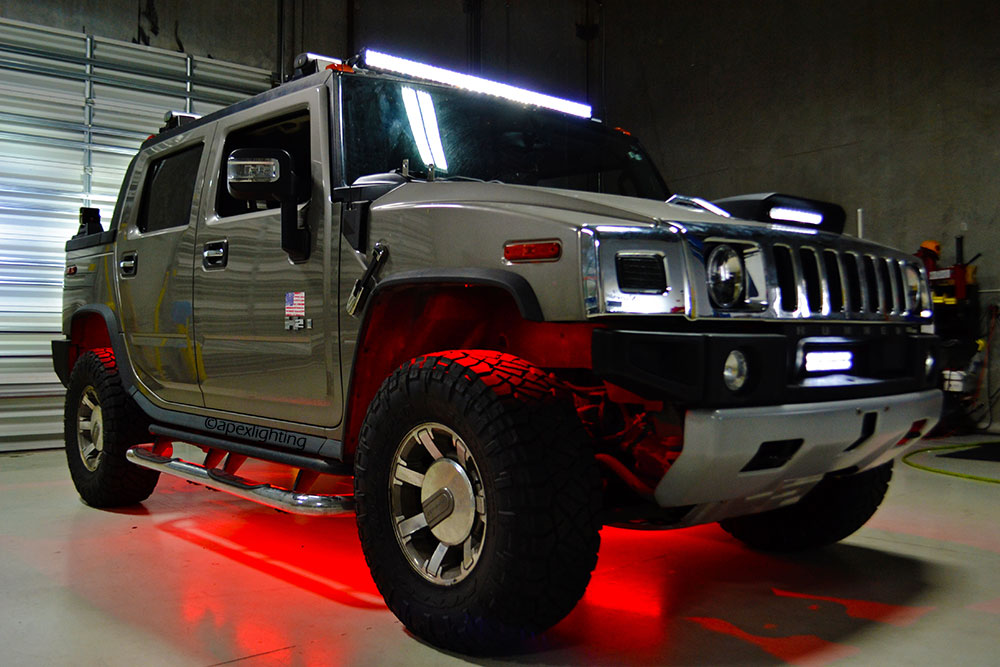 The front end was definitely not neglected. Starting from the top, we installed a Rigid 50" E-Series light bar on the roof and just to make it even wider, we added a pair of Rigid Side-Shooters (pictured below). These new Side-Shooters should help illuminate to the side of the truck.
A custom hood cowling hides a Rigid 10" SR (Single Row) light bar and the bumper appears to have swallowed a Rigid 10" E-Series. Headlights we're also upgraded to the Rigid / Truck-Lite 7" Round Headlights which offer High/Low beam and are DOT approved. As if this wasn't enough for the front, we also added another pair of Rigid Dually XL by base of the A-Pillar on some custom fiberglass covers.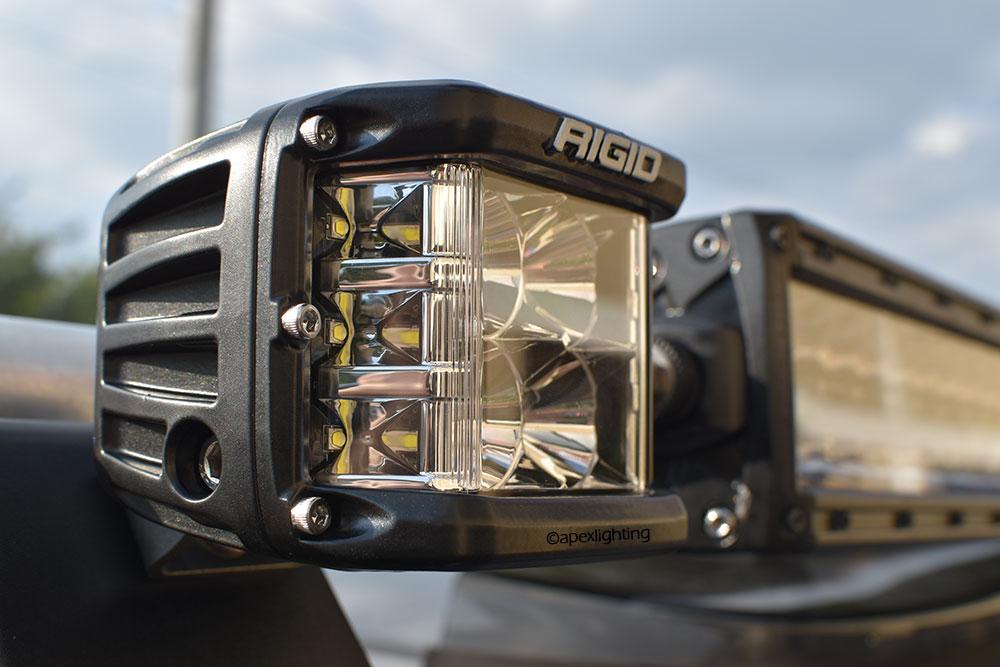 Brand new from Rigid, the Dually Side-Shooters come in a Right and Left configuration.Unlike the standard Dually lights, these also aim the light to the side, allowing you to see what's coming up before making a turn on a dark street.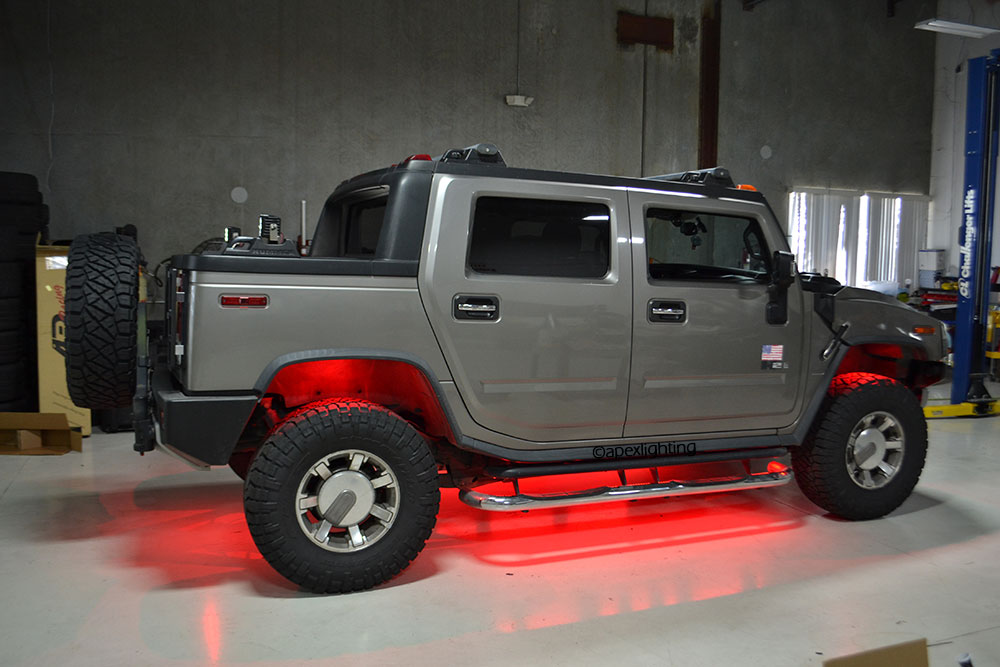 We couldnt leave any inch of this truck alone, so we opted for some Rigid A-Series in each wheel well in Red as well as some TritonLED 20" lights under the doors. The red glow makes this Hummer stand out a night.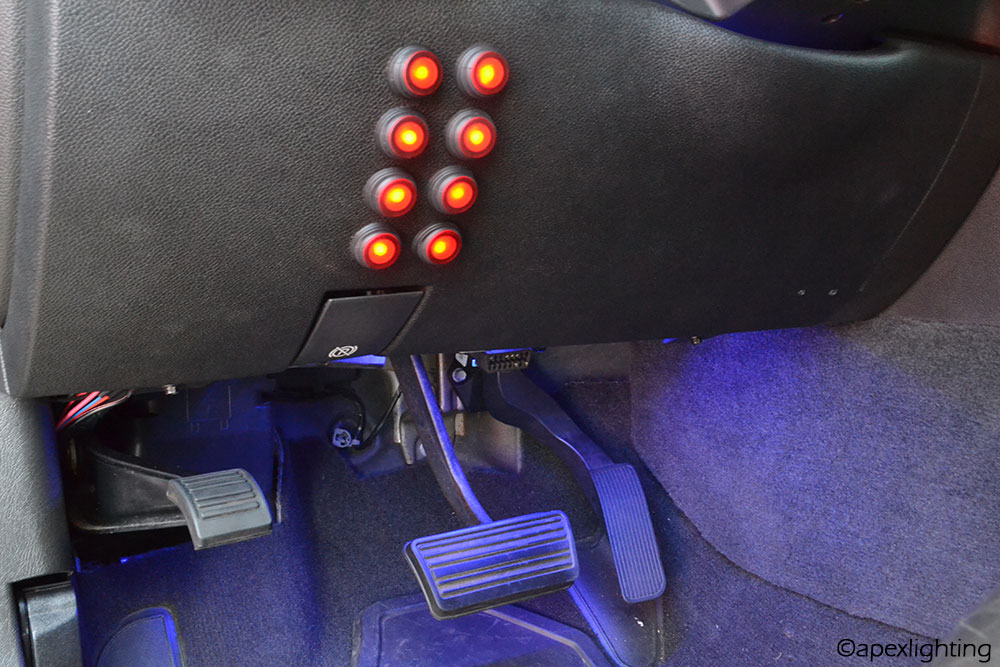 Just to add a little touch to the inside as well, we added some 10" TritonLED blue strips under the dash. With all these lights installed, we ended up with about 8 switches nicely mounted in the dash.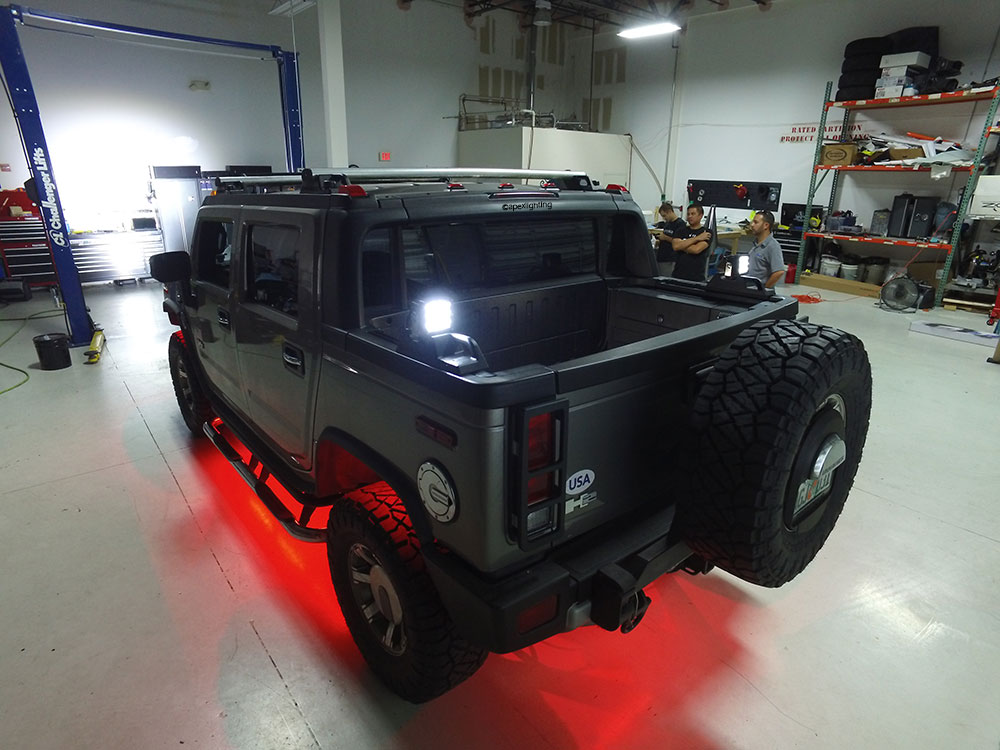 We could not have complete this project without our friends at Superior Auto Design.