Maxillume H60 Bracket Mount Flood Light
Maxillume H60 Bracket Mount Flood Light
$469.00
Maxillume H60 Bracket Mount Flood Light
Product Description
Lumitec Maxillume H60 – Trunnion Mount LED Flood Light
If you are looking for a powerful light that will substitute your old yellow halogen lights the brand new Lumitec Maxillume H60 will help you get the job done. Packing more then 6,000 total lumens the new Maxillume model is twice as powerful as previews models. The Maxillume offer more mounting options and a dimmer capability that will allow you to synchronize the light level to a perfect ambiance.The all new Maxillume H60 will put the light where you need it the most, meaning that you will get more usable light and use less power (uses 20% of the power compared to a halogen light).
Frequently Asked Questions:
How many total lumens does this light offer?
Answer: This light has a total output of 6,000 Lumens
What color light does this fixture offer?
Answer: This light comes in a Cool White light.
Lumens (White): 6000 Lumens
Voltage: 10-30vDC
12v DC Amps: 5A
24v DC Amps: 2.5A
Rated Watts: 60w
CCT: 5000
CRI: 70+
Op. Temp F/C: -31/35 to + 131/55
Timed Toggled Protocol (TTP): Yes
Third Party Dimmer Compatibility (3PD) : No
Color Match Commitment (CM): Yes
Length: 7.13in (18.11cm)
Width: 3.03in (7.69cm)
Depth: 2.84in (7.21cm)
MADE IN USA!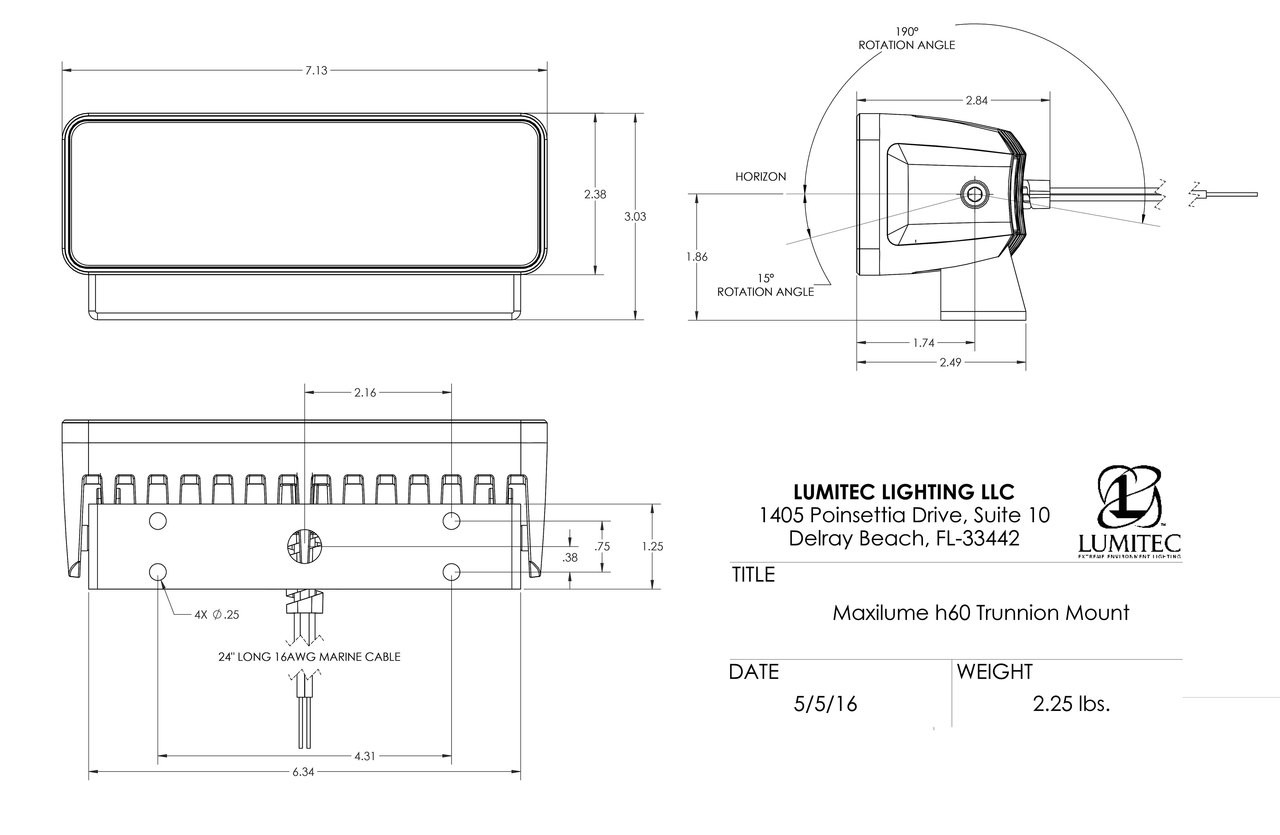 Other Details
show_usa_badge:
usa badge