Posted by Apex Lighting on 15th Mar 2019
LED Navigation Boat Lights: What You Need to Know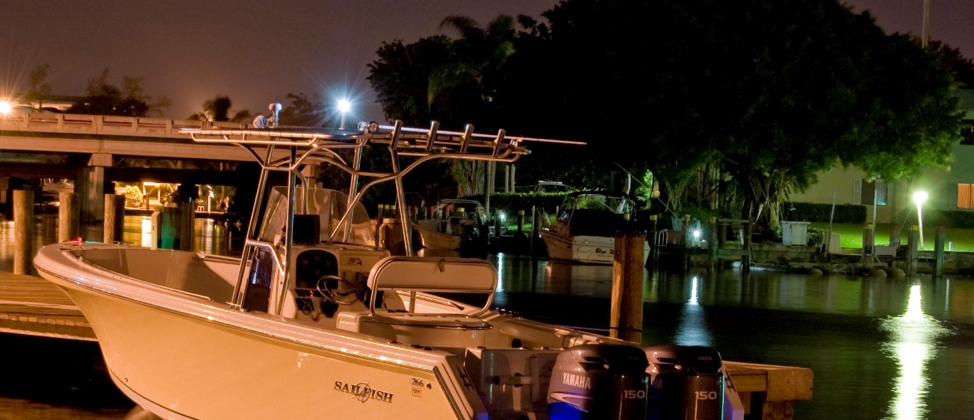 When the sun goes down, can you still enjoy your boat out on the water? If so, it's because your lights are able to guide your travels. Boat lights should be both stylish and functional, providing needed light that doesn't obstruct your views in and outside of your boat. In this short guide, we'll cover the basics of LED navigation lights.
Also Read: Boat Lights Overview: Types of Boat Lights & What You Need to Know Before Buying
What Are Navigation Boat Lights?
Navigation boat lights assist in helping the captain of your boat, whether you or your crew, see around your yacht when it's dark, cloudy or foggy. They are intended to reduce potential risks and prevent accidents that could endanger the lives of your passengers and cause damage to your vessel.
How Do Navigation Boat Lights Work?
Navigation boat lights are high-powered light fixtures and bulbs that light in front of and behind your boat. Navigation lights are designed for different areas of a boat, including the stern, masthead, near the anchor, and more. Using a local power source, the lights can be used at night to brighten the surrounding areas.
The Benefits of Using Navigation Boat Lights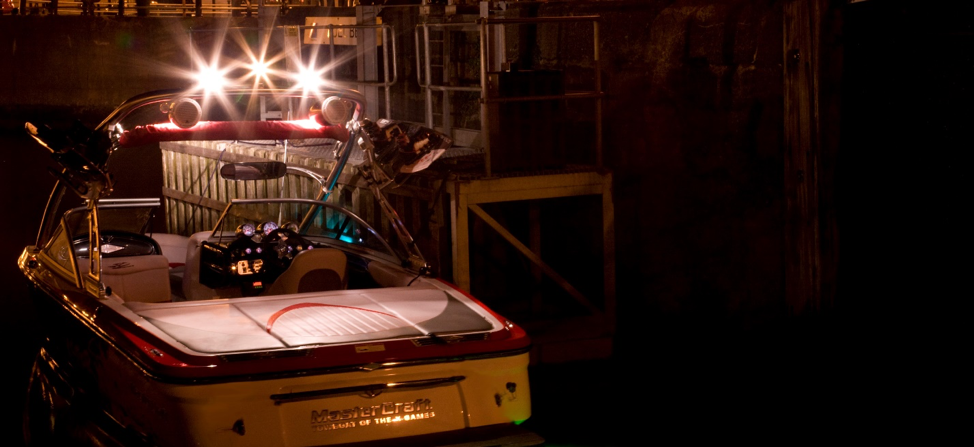 LED navigation lights are bright and built to be visible for several nautical miles while complying with boating laws and standards. They allow you to communicate your location to fellow nighttime boaters and give you the visibility to avoid potential dangers.
Make sure your vessel stands out at night with LED navigation lights. Apex Lighting can help you stay safe while ensuring that your boat looks great. View our current inventory of LED navigation lights here.
LED Navigation Boat Light Options for Your Boat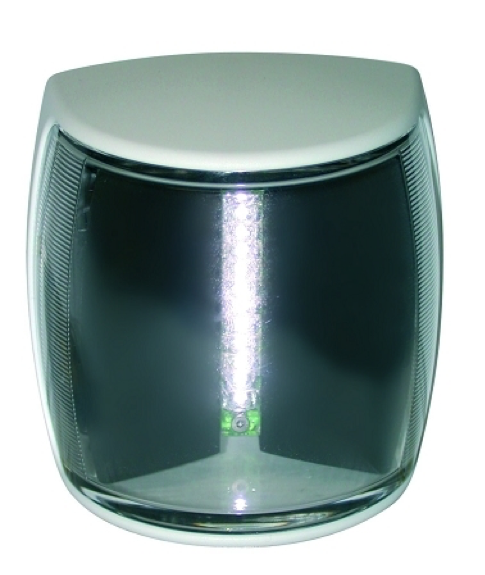 Shown above is an LED Stern Light 3NM, available from Apex Lighting for $175.99. The light, manufactured by Hella Marine, is a navigation light designed for the stern of your boat. The light consumes just 3.2 watts of power, drawing from your marine power source. The light is contained in high-impact resistant housing, providing waterproof protection. The light has a minimum visible distance of 3 nautical miles and complies with United States Coast Guard requirements.
As with all of their products, this Hella Marine light comes with a 2-year warranty. To make installation easy, the light is pre-wired with 2.5m of marine cable.
Boat navigation light options from Apex Lighting range from $76.95 - $440, and include:
LED navigation lights sold by Apex Lighting are manufactured by Hella Marine. View the full offering of LED navigation lights at Apex Lighting here.
What Lights Does Your Boat Need? Shop with Apex Lighting
Apex Lighting is a leader in boat lighting. We offer a full range of lights for the interior and exterior of your boat. Our lights include:
Boat navigation lights
Underwater lights
Deck lights
LED strips
Recessed lights
Surface fixtures
Engine room lights
Chart lights
Reading lights
Houseboat lights
Switches and dimmers
And more!
Whether looking to add new lights to your vessel or replace existing lights, work with the best – Apex Lighting! View our full offering of boat lights here.