Posted by Vanessa Guerrero on 8th Jan 2018
Marine Accent Lighting
Accent Lighting
If you are looking to pimp your boat, accent lighting is where it's at! These lights are used for safety reasons as well as aesthetical ones. Consequently, boat and yacht owners use marine led accent lights in places like the vessel's switchboard because they offer the necessary light when traveling at night without being super bright.
Whether you are looking to light up the stairs, your cabinets or switchboard, accent lighting is what you need, and we have gathered the best options that will take your vessel to the next level.
This Delray Beach-based marine LED lighting manufacturer is well-known for its underwater lights, but they also produce a variety of courtesy and accent lights, perfect for low-level interior lighting. These lights will not only enhance your interior space but will also add safety and visibility when used in exterior applications.
Currently, Lumitec carries six different models of accent lighting, all which are available in white, blue or red lighting modes and are designed for 12vDC electrical systems. Each of the models they carry, are easy to install and makes them perfect for use under cabinets, in storage lockers, lighting toe kick and even as an overhead light. With models like Andros, Exuma, Rail 2, and Aruba you know your vessel will be ready to be transformed into a tropical dream.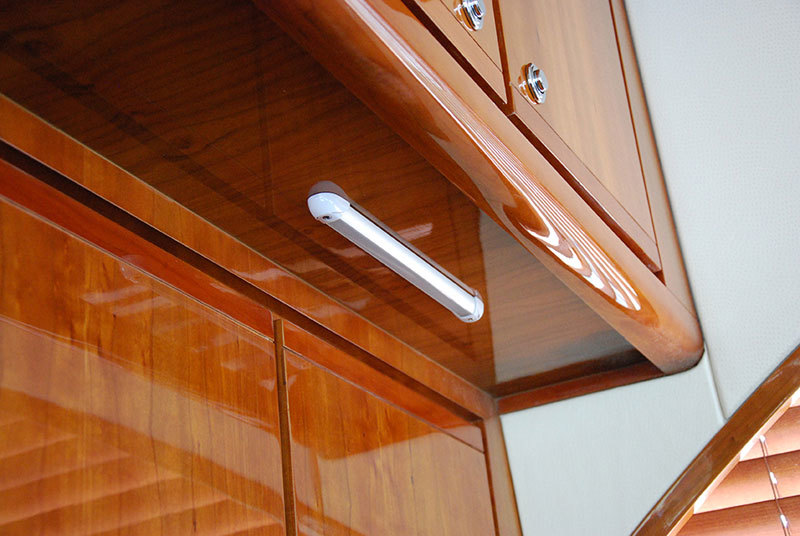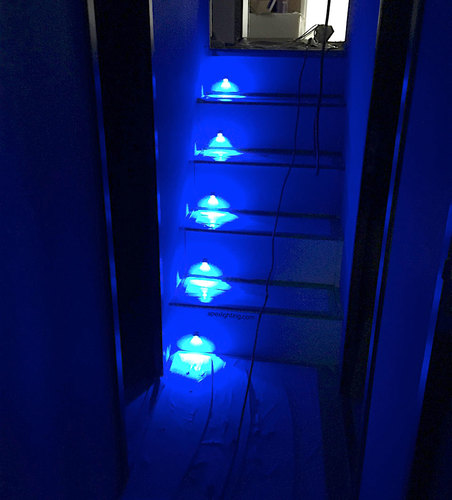 Imtra Lighting is your complete source for LED marine lighting and yacht lights. Imtra carries boat lights and accessories for every application, including accent lights. When it comes to these courtesy lights, Imtra carries everything from rope light to flush mount sets. They carry a vast variety of rope lighting models, perfect to use a decorative fixture in various areas of your boat.
In the case of their flush mounts, they offer the Yukon LED and Montauk LED. The Yukon LED comes with integrated DC to DC constant and is designed for long-term voltage. Its low-profile design with soft radius curves makes for an ideal step light or pathway light. On the other hand, the Montauk LED is the epitome of elegance as it features softly rounded edges that blend in perfectly with its environment. Its circuit board is designed for high performance and a consistent light output over a wide voltage range.
Imtra's superior accent and courtesy lights are specifically made to improve the overall theme of your boat's space as the design is more harmonious with its surroundings. Each of their accent lights sets is customizable, providing the right amount of design flexibility.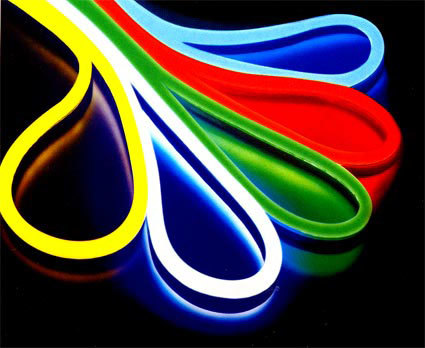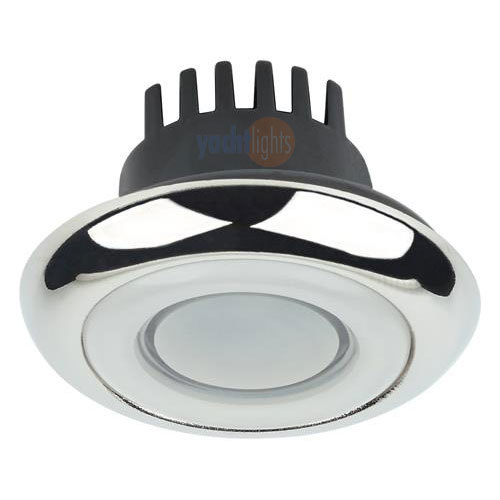 TritonLED
Although new in the LED marine lighting game, Triton LED has everything you need when it comes to LED lighting, including accent lights. Their superior marine lighting is engineered for resistance and made with the highest quality materials to ensure exceptional functionality.
When it comes to accent lighting, Triton's Sea Strip light is the perfect solution to enhance the design aesthetics of your vessel. The Sea Strip is available in five different colors and comes with two clips for easy installation. Despite the lights being 20" long, you can connect multiple strips together to reach the length you are looking for, as they come with 18" of marine grade cable on each side. With 300 lumens per strip and 50,000 life hours, the Triton's Sea Strip is your perfect solution.