Posted by Apex Lighting on 2nd Apr 2021
Private Residence in Jupiter Florida with Color Changing Dock Lights
The Boat Dock before we installed the "upgrades". This boat dock features two boat lifts.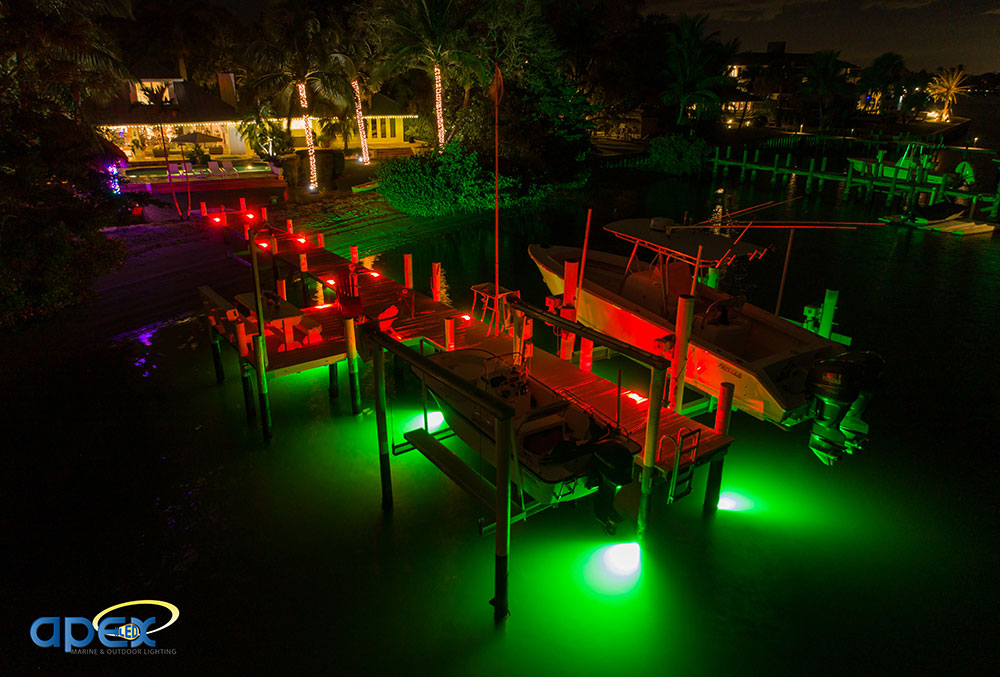 The boat dock complete with 11 Lumitec Kraken Underwater Lights and 12 Lumitec Scallop Pathway Lights installed. The Kraken gives the homeowner the ability to change colors and scenes using a smartphone or tablet.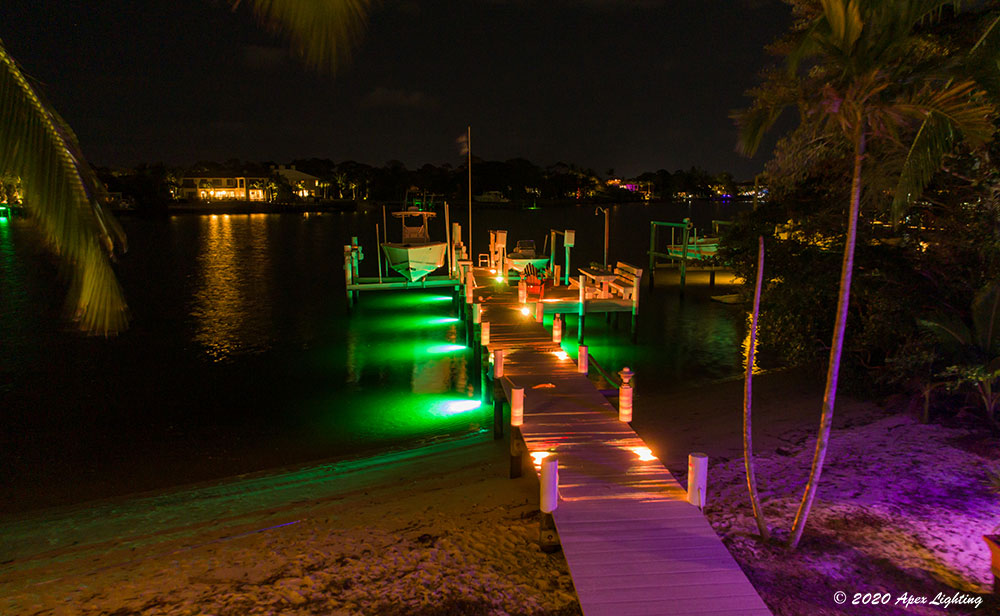 The view from the backyard looking out towards the water. The dock lights can now be set to any color and dimmed down to any intensity level.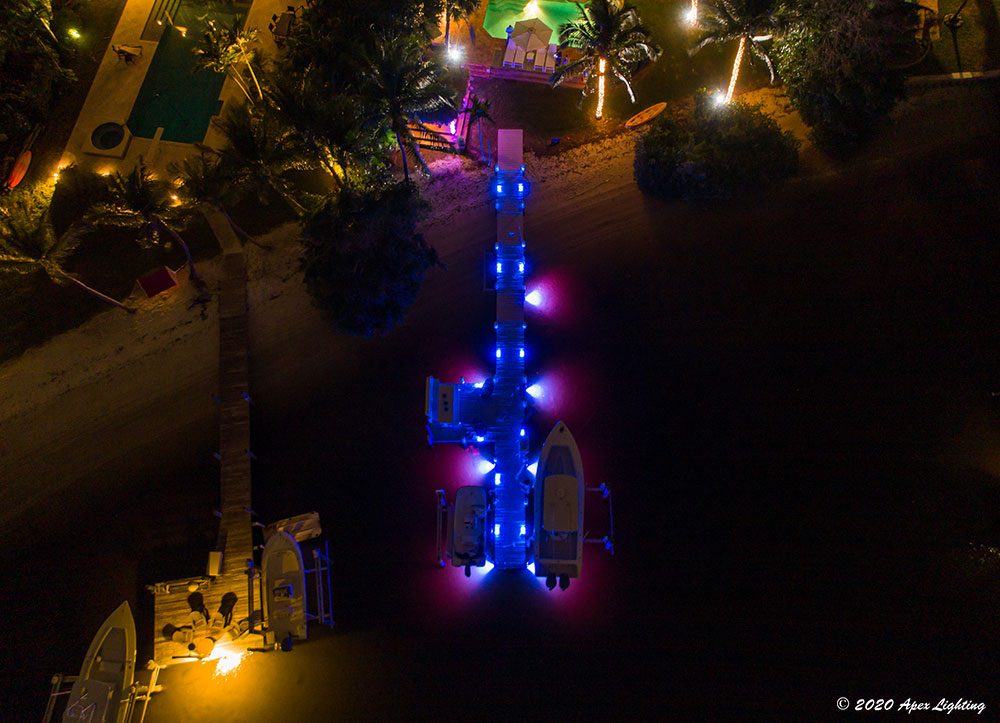 Aerial view of the boat dock all lit up from the sky.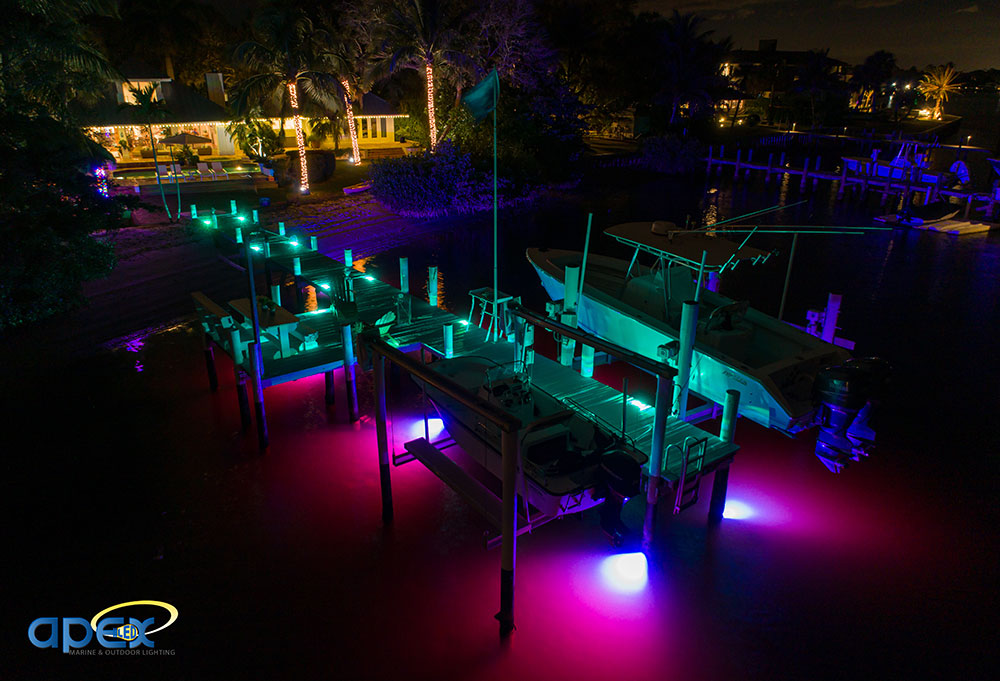 The Lumitec Kraken and Scallop lights can be setup with "scenes" in the smartphone app to quickly change the theme based on your mood, holiday or party.