Posted by Apex Lighting on 7th Jan 2019
Solar Boat Dock Lights: What You Need to Know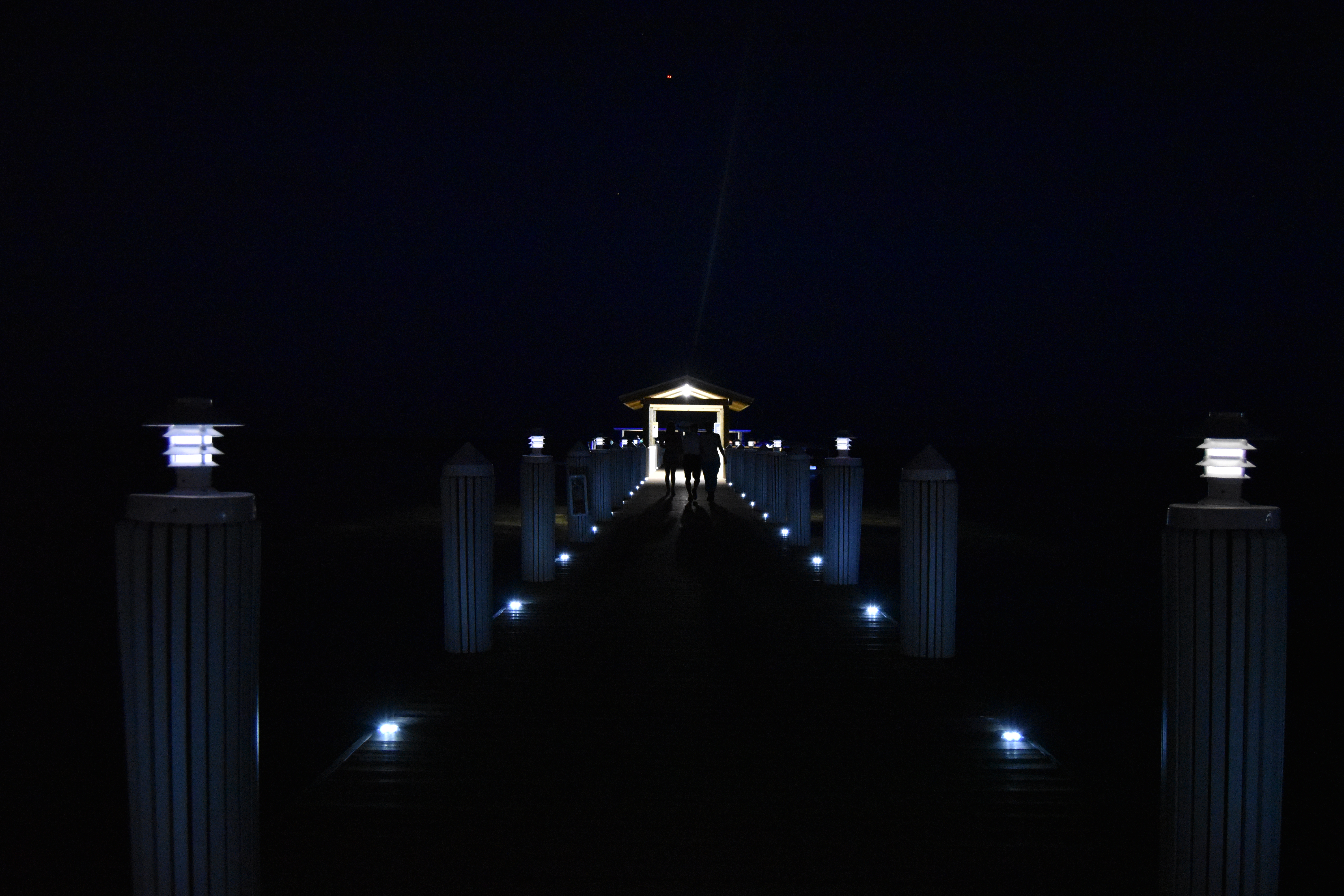 Adding style and safety to your dock, boat dock lights are essential to boat owners who intend to use their dock when natural lighting is limited, and a fashionable accessory to the exterior of your home. They keep key pathways lighted, increasing safety and allow you to see clearly regardless of the time of day or weather conditions.
When building, relighting, or adding to the lights on an existing dock, you have several important decisions to make. One of those is deciding what type of lights to use. It may seem like a simple choice, but the type of boat dock lights you choose will impact the wiring needed, location of the lights, cost, maintenance, power usage and more.
In our recent blog post, Boat Dock Lighting Basics: Underwater, Solar & Deck and Pathway Lights (linked), we touched on basic information about the three most common types of boat dock lights. In this post, we'll explore what you need to know about the most popular type of dock lights based on recent sales here at Apex Lighting – solar boat dock lights.
What Are Solar Boat Dock Lights?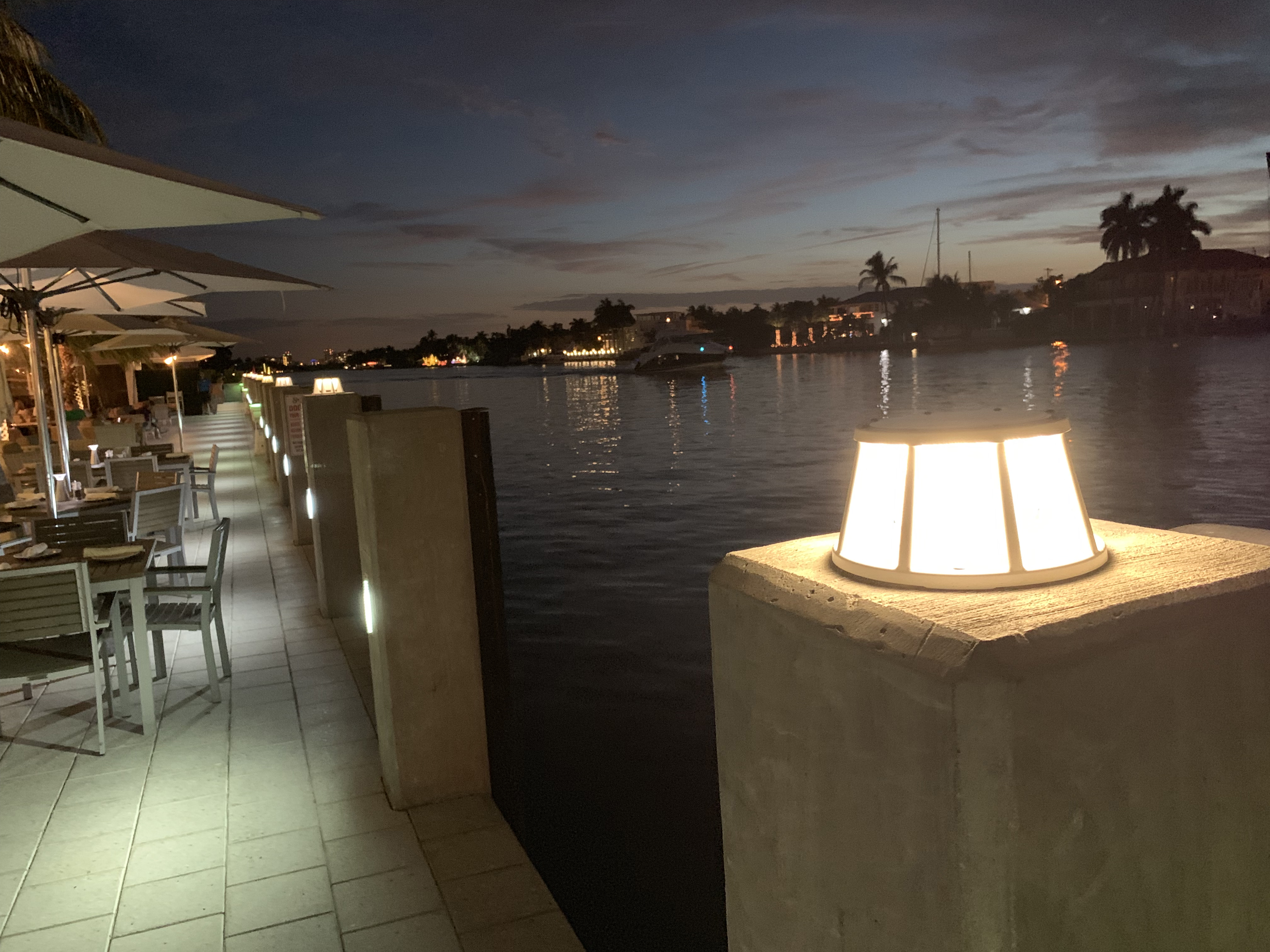 Solar boat dock lights are lighting systems and fixtures that are powered by the sun. They are built to be self-sustainable without an external power source. Due to being placed outside the home near water on in the water, solar boat dock lights must be durable enough to withstand the conditions.
How Do Solar Boat Dock Lights Work?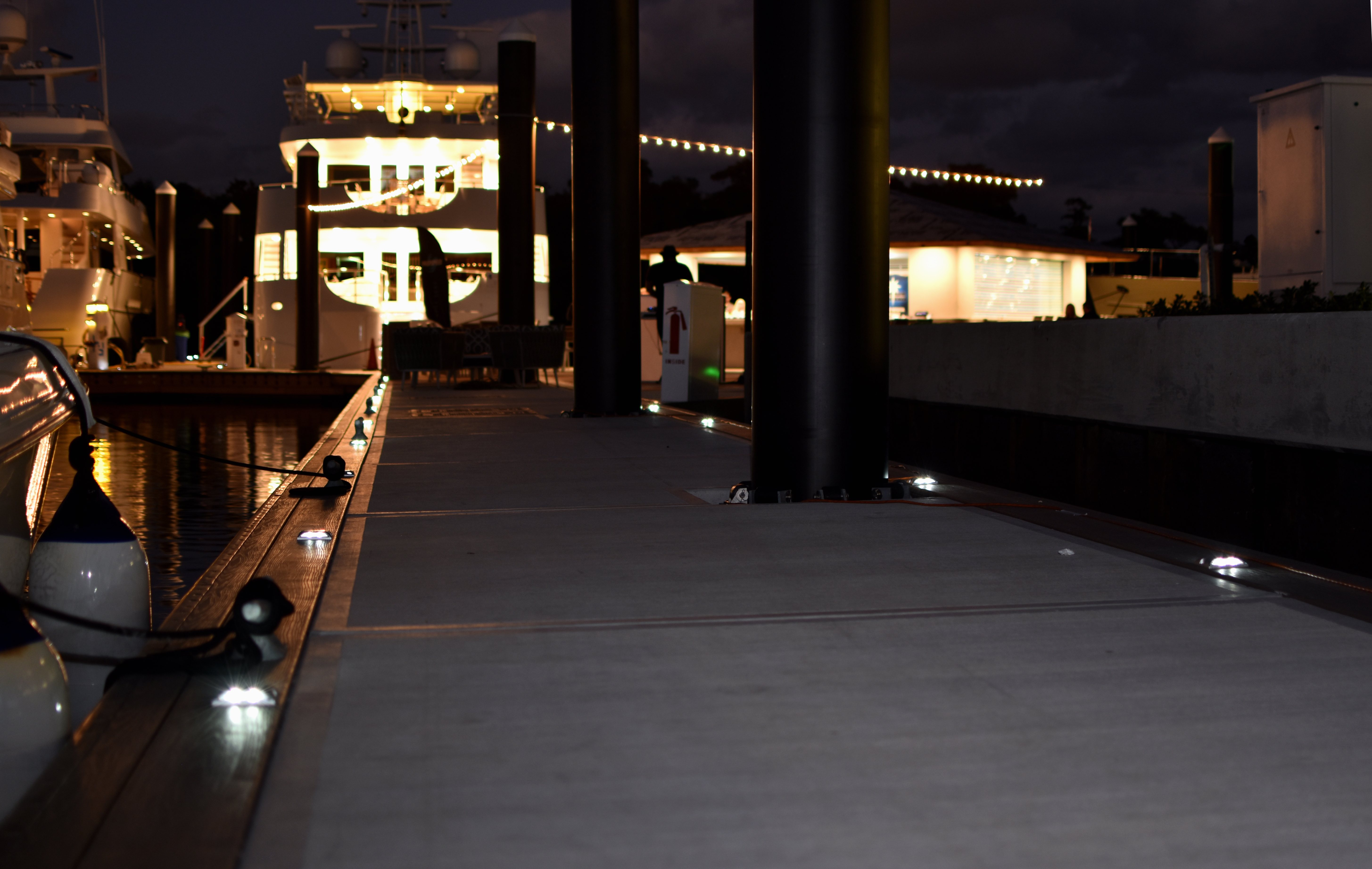 Solar boat dock lights contain batteries that are recharged by energy captured from the sun. This energy, captured during the day when the sun is out, powers the lights at night and when additional light is needed. Solar lights automatically detect when light is needed with sensors and turn on.
Using the energy collected during the day, solar boat dock lights can last 18+ hours on a full charge, lighting your dock and the outside of your home the entire night before needing to be recharged the following day.
The Benefits of Using Solar Boat Dock Lights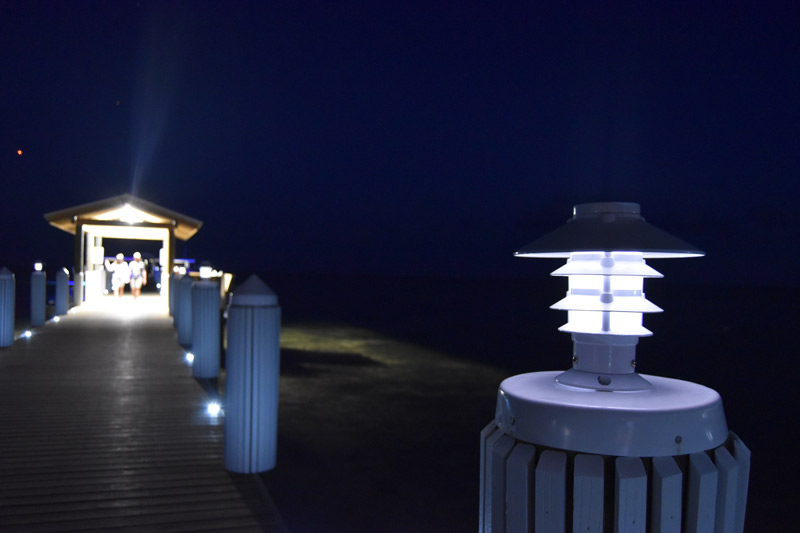 No external power source is required
Less expensive to purchase
Environmentally friendly
Less expensive to maintain
Easy installation
Less maintenance required
Multi-purpose
Overall, solar-powered boat dock lights are inexpensive, easy to install and maintain and better for the environment. With a variety of high-quality solar light options, you can find lights that will match your current needs and preferences while giving you the light you need.
If considering using solar lights for your boat dock, plan accordingly by researching available options and creating an outline of what is needed to light your dock.
Solar Light Options for Your Boat Dock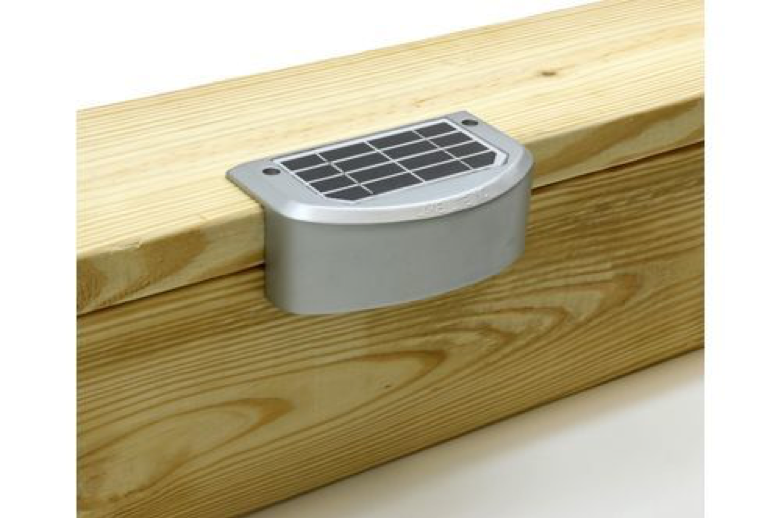 Pricing ranges from $15-500 each. View available solar dock lights from Apex Lighting.
Have questions about boat dock lighting? Contact the experts at Apex Lighting today. View our wide selection of dock lights here.