Posted by Apex Lighting on 7th Jan 2019
Boat Dock Lighting Basics: Underwater, Solar & Deck and Pathway Lights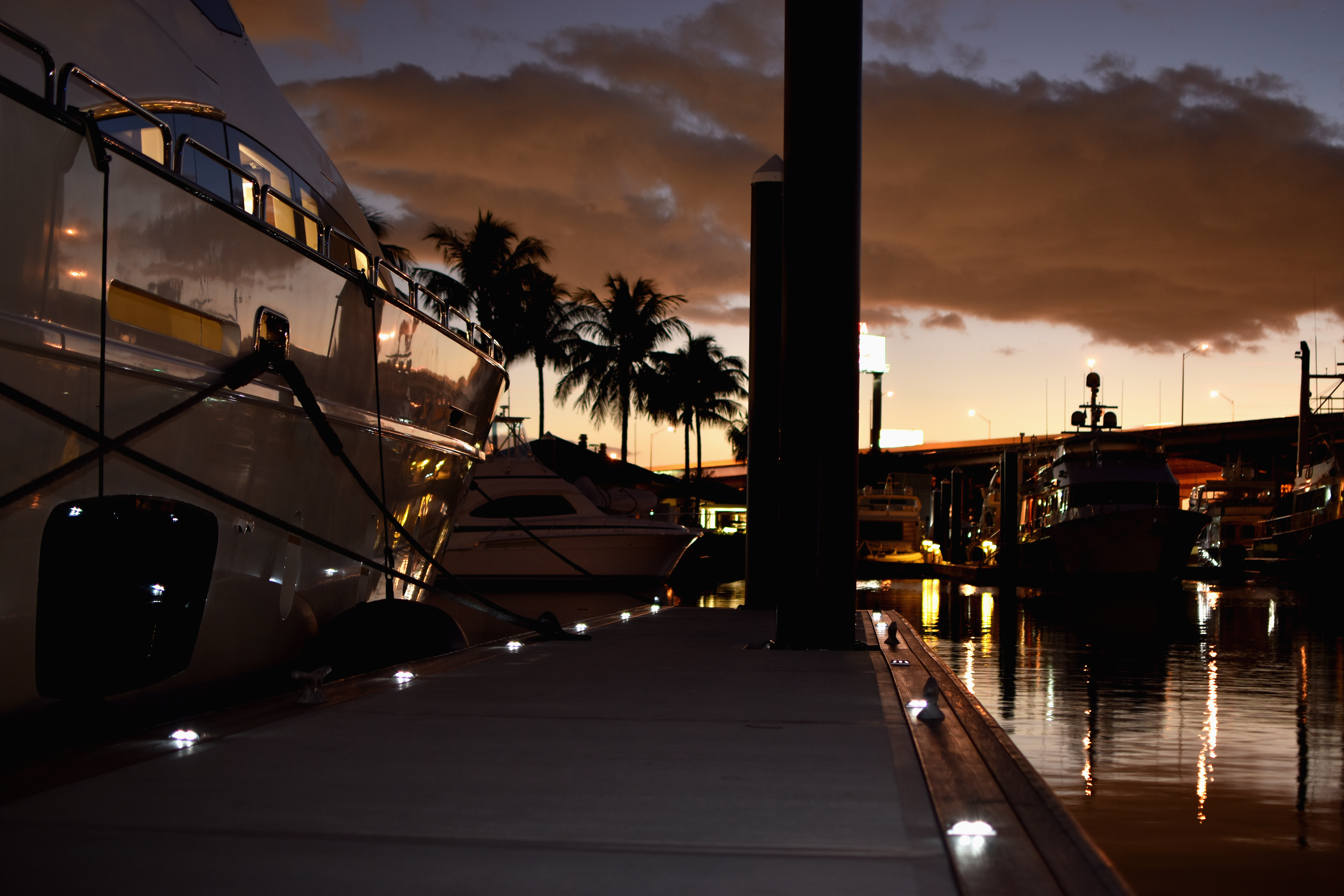 Dock lights play an important role in the enjoyment and safety of your dock. Boat dock lighting allows you to:
See where you're walking at night
Fish late
Get on and off your boat when it's dark or foggy
Safely dock your boat in the evening
Enjoy your dock at night while staying safe
Finding the right lighting for your dock depends on the type of dock you own, your personal preferences, location, and what you intend to use your boat for. Apex Lighting has become a trusted provider of the best in boat dock lighting because of our vast selection, customer service and knowledgeable experts.
We've created this short guide that details the basics of boat dock lighting to help you find the right lights for your dock. Here are the three primary types of dock lights and a few things to consider before making your purchase.
Underwater Boat Dock Lights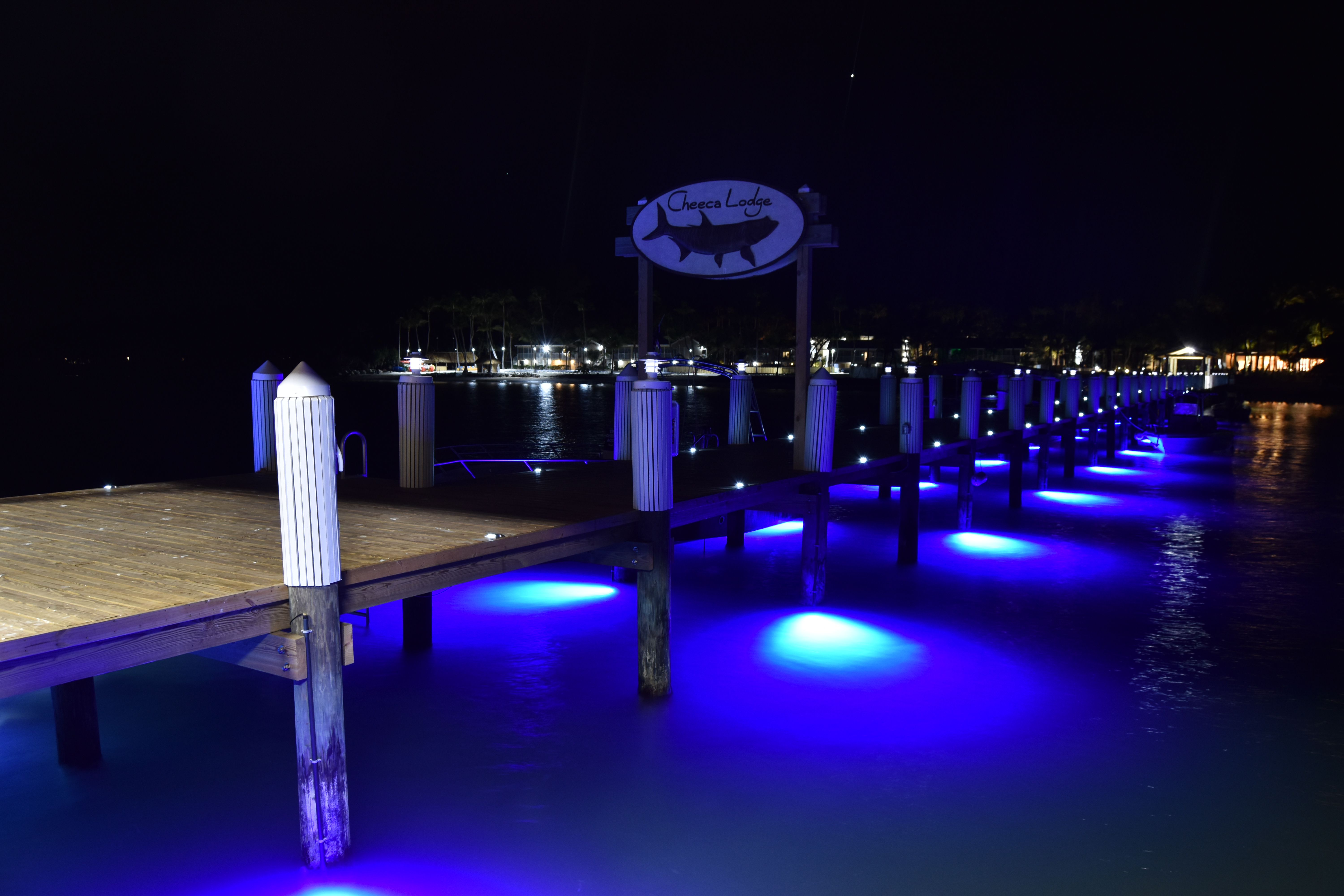 Light up your dock and impress your friends and guests with underwater boat dock lights. LED boat dock lights and boat docking lights installed underwater make a big impression while providing the lighting needed to safely navigate your boat and dock at night.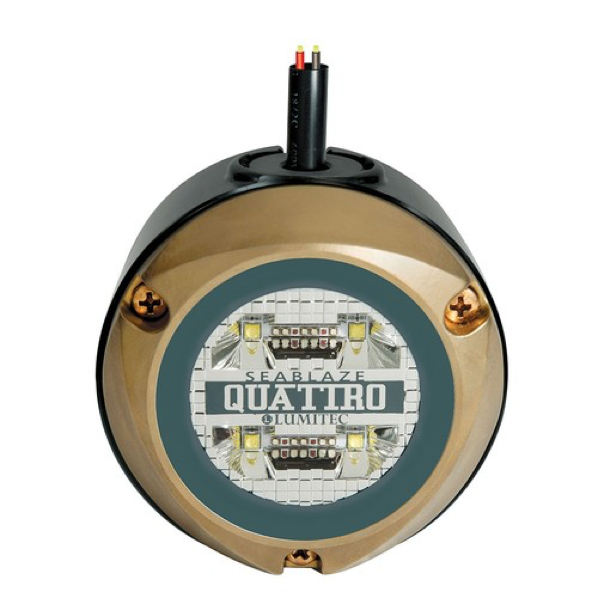 Underwater boat dock lights come in different sizes, quality and colors. They require power supplies, straps to hold them in place and cables to connect with their power supply. Above is a single Lumitec Mantis dock light specifically created to function underwater. This light can change color and comes with PVC coated cable and a stainless steel strap. View in the Apex Lighting store here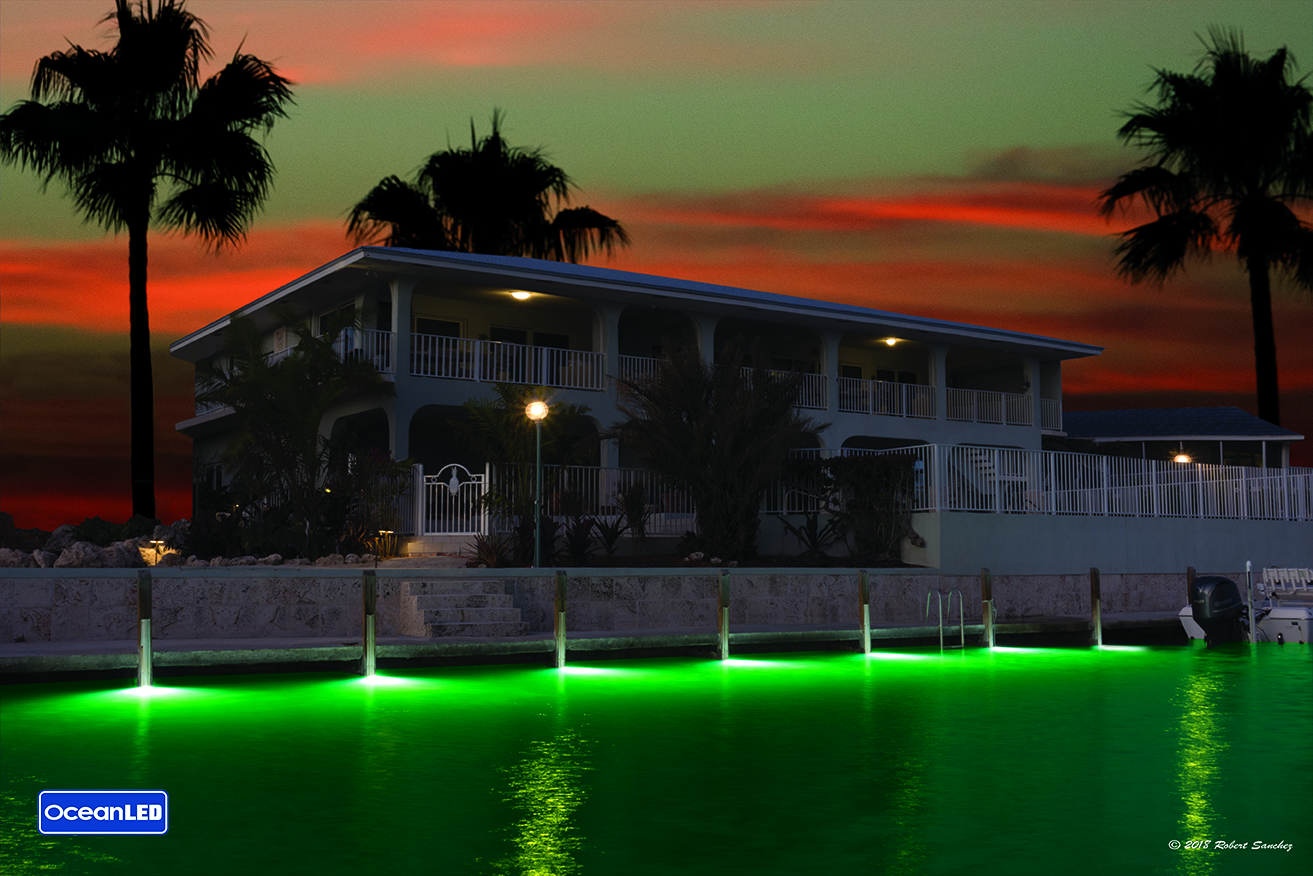 Dock lights, whether underwater, solar or pathway should accentuate existing lighting, exterior design and the landscape. When adding underwater lighting, make sure that what you are purchasing and installing will blend with their surroundings. Learn more about underwater boat dock lights here.
Solar Boat Dock Lights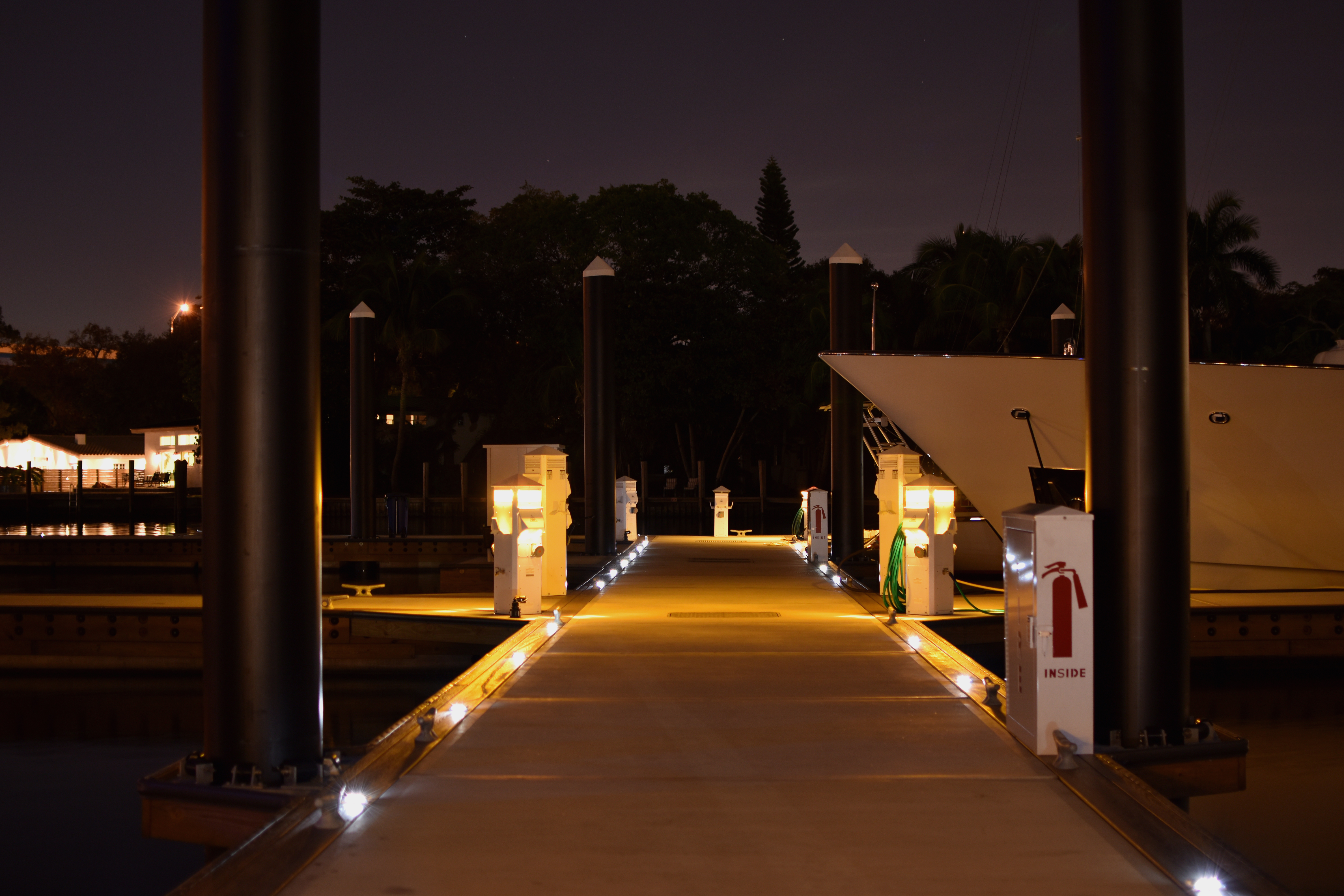 There are many boat dock lighting options, many of which require installation and maintenance. Not every lighting option requires a large budget, months of planning and experts to equip your dock with the lights. Solar boat dock lights are economical, environmentally friendly and low maintenance.
Solar options from Apex Lighting include:
Solar Marine Lite Beacon
Solar LED Pagoda Piling Light
Solar Piling LED Light
Solar LED Sky Light
Under-Glow Solar LED Dock Light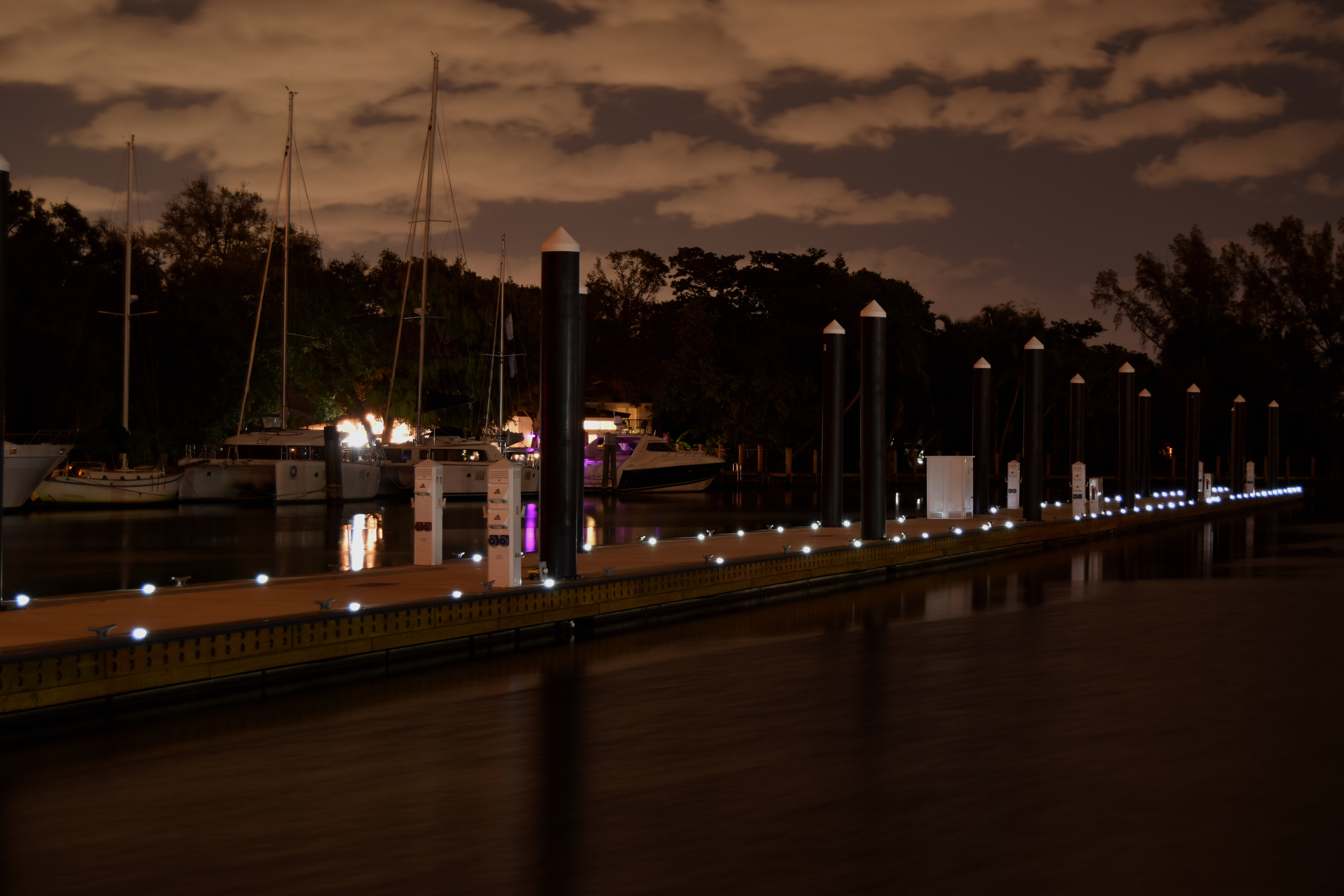 Solar boat dock lights collect energy from the sun during the day. This energy charges the solar light's batteries. When the light detects darkness at night, the solar light automatically turns on, using the energy collected from the day to light your dock. Lights can last 18+ hours on a full charge, lighting your dock the entire night.
Learn more about solar boat dock lights here.
Deck/Pathway Boat Dock Lights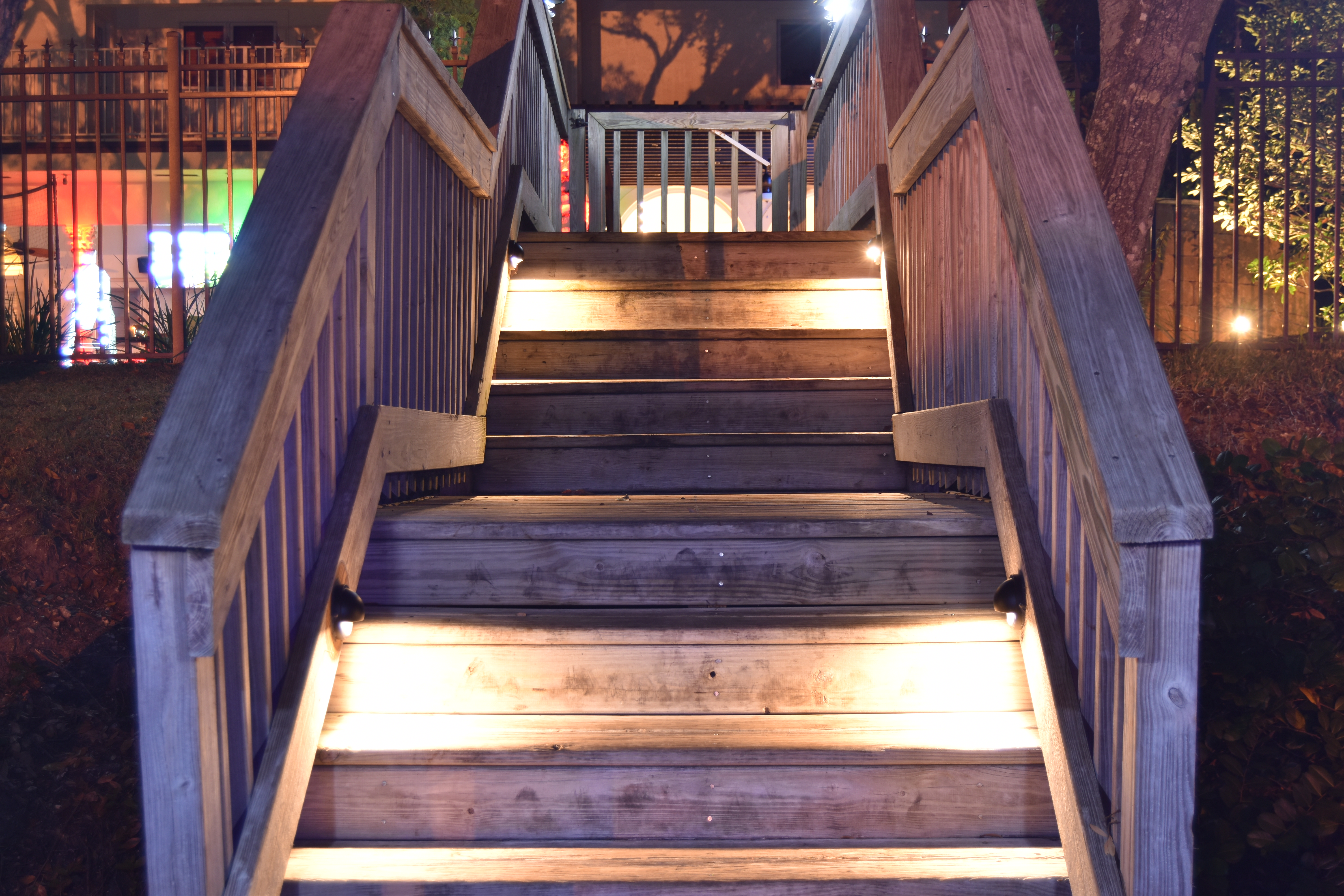 Deck and pathway boat dock lights are suitable for areas outside of your dock or underwater. Pathway lights are designed for use on marina walkways, driveways, parks, decks, pathways, stairs and anywhere outside your home where you need light.
Although deck and pathway lights require a power source unless they are solar powered, these lights require a low amount of power and are easier and less expensive to maintain than underwater lights.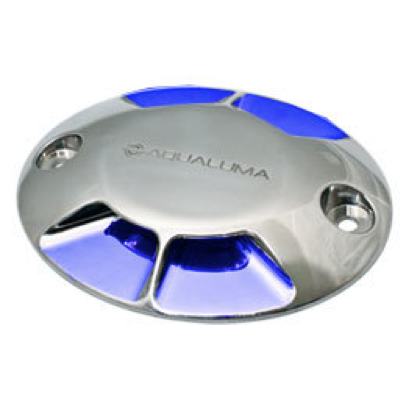 The above is an AquaLuma LED pathway light, sold at Apex Lighting. It is stainless steel and covered by a 2-year-warranty. Pathway lights should be durable and flat to not obstruct your landscape or cause tripping hazards. Pathway lights are often controlled by timers to allow you to set the times that they will be turned on and off.
Learn more about deck and pathway boat dock lights here.
Other Considerations
Purchasing boat dock lights is one of the last steps of completing a dock. It should only come after you have carefully created a plan and have run appropriate wiring to connect with the lights. Planning after the dock is built can cost you time and money due to the difficulty of running wire to hard to reach locations.
Save Long-Term by Buying Quality
Saltwater is rough on cheap tools and appliances. Using inexpensive and poorly made lights can cost you money in the long-term due to constantly needing to replace them. By purchasing high-quality lights with warranties (we recommend stainless steel), you can rest assured that they will last longer than cheaper alternatives, and if they fail while under warranty, can be replaced cost-free.
Lighting is About More Than Just Lights
Using high-quality lights when lighting your boat dock is important, but often, dock owners overlook the importance of quality wire, power supplies and the installation method used. Failing to use quality cables or waterproof-connectors can cause your lights to malfunction. This is another reason why planning ahead is vital to having dock lighting you can be proud of for years to come without making frequent replacements.
Have questions about boat dock lighting? Contact the experts at Apex Lighting today. View our wide selection of dock lights here.