Posted by Apex Lighting on 4th Mar 2019
LED Strips and Under Gunnel Boat Lights: What You Need to Know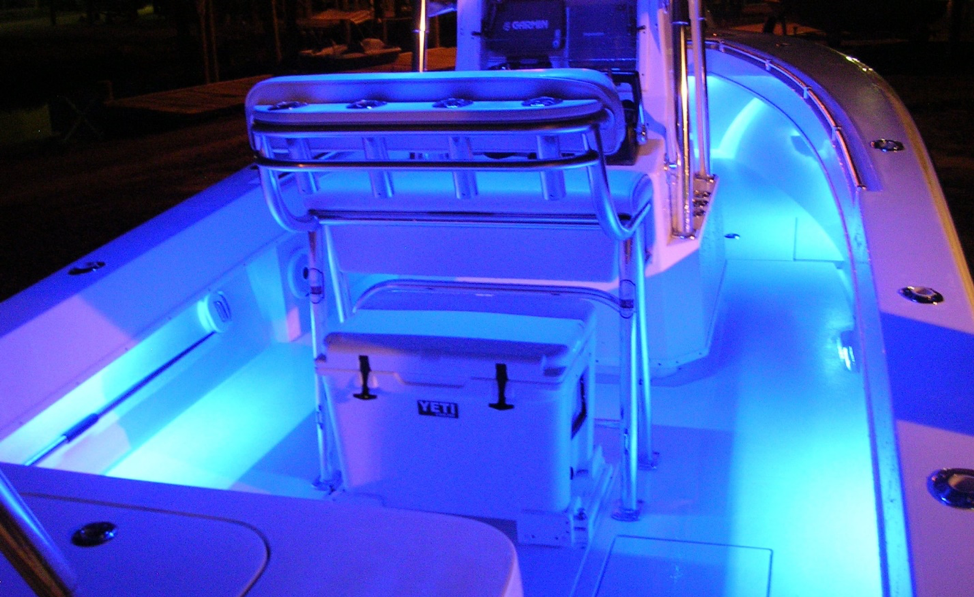 What do the lights on your boat say about you and your vessel? More importantly, what do you want them to say? In this short guide, we'll cover the basics of LED strips and under gunnel boat lights.
Also Read: Boat Lights Overview: Types of Boat Lights & What You Need to Know Before
What Are LED Strips and Under Gunnel Boat Lights?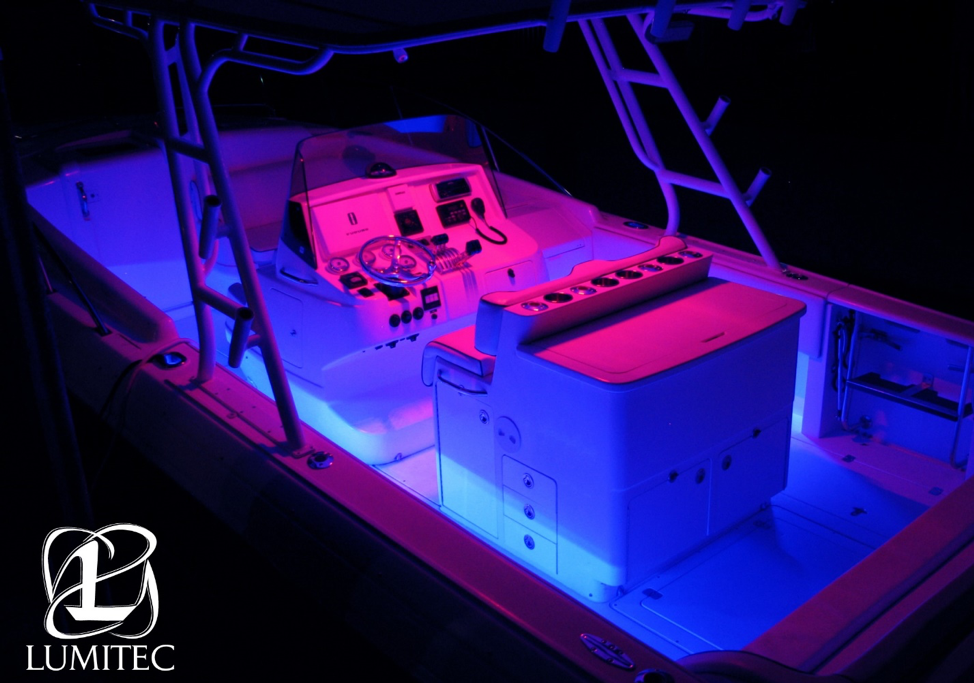 LED strip lights, as implied by the name, are a collection of LED bulbs contained in a strip. These LED strips are often flexible and range from being a few inches long to dozens of feet.
Apex Lighting offers over a dozen different high-quality marine LED light strips for boats and yachts. These LED lights can be used on the exterior and interior of your boat, although they are made specifically for lining the underneath of your boat's gunnel.
How Do Strip and Under Gunnel Boat Lights Work?
LED strip lights come in flexible, rope-like sets of lights, tubes or rectangle-shaped fixtures called "rails." Being enclosed protects the lights from exposure to harsh conditions out on the water. They remain protected and can last for tens of thousands of hours while consuming a low amount of power.
The Benefits of Using Under Gunnel Boat Lights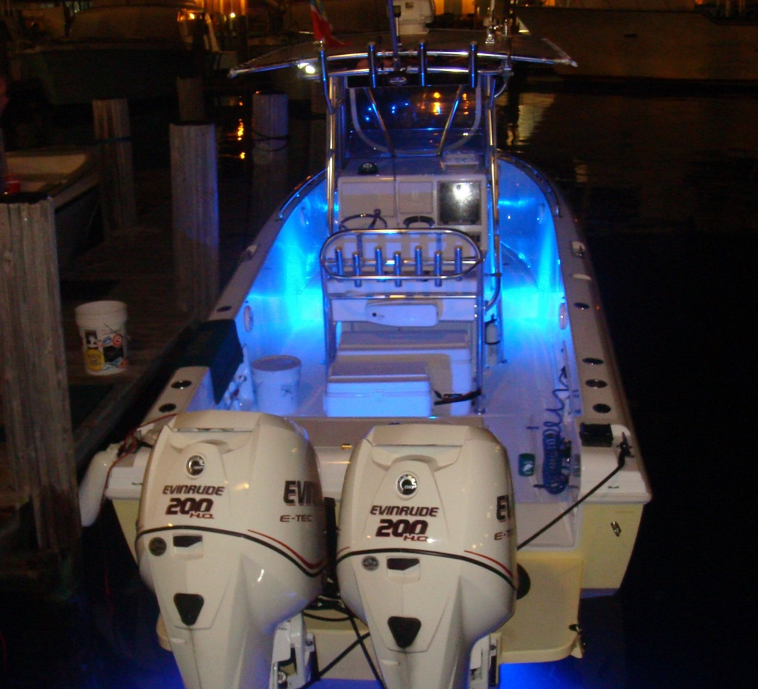 LED strip lights are frequently used more for style than function, but they do offer additional benefits. Under gunnel boat lights and LED strip lights provide additional lighting on the inside of your boat in areas that are typically difficult to see. This increases your in-boat visibility. You can easily find your cooler when in need of a drink or locate your bait and tackle box when fishing. LED strip lights also look great and turn heads when you come back to your dock or marina.
LED light strips and under gunnel lights are:
Bright
Flexible
Easy to install
Easy to maintain
Slim and fit nearly anywhere on your boat
Available in a wide range of colors
LED Strips and Under Gunnel Boat Light Options for Your Boat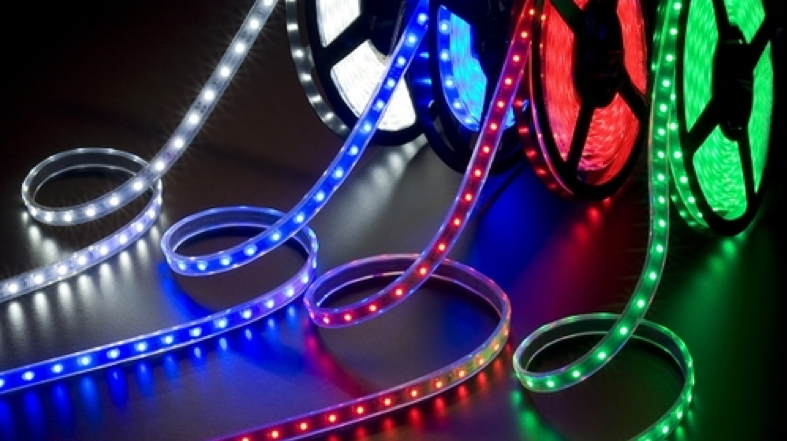 Pictured above is an LED Waterproof Ribbon 16' Roll. The 16-foot strips, which come in four different colors, contain LED lights that can be placed underneath the edge along the side of your boat (under the gunnel). This strip of lights can be cut with scissors to adjust length, making placement easy and allowing you to customize the lights to fit the size of your boat.
The LED strips contains 300 LED lights per 16' strip, is extremely flexible and the lights are expected to last around 50,000 hours.
LED strips and under gunnel boat light options from Apex Lighting start at less than $10, and include:
Manufacturers of LED light strips and under gunnel lights include Triton, SeaMaster and Lumitec. View the full offering of LED light strips at Apex Lighting here.
What Lights Does Your Boat Need?
Your boat's lights help light the bath in front of and behind you and add to the natural style and design of your boat. The right lights can increase your visibility and even add a little more fun to your adventures.
In addition to under gunnel boat lights, Apex Lighting offers:
Boat navigation lights
Underwater lights
Deck lights
Recessed lights
Surface fixtures
Engine room lights
Chart lights
Reading lights
Houseboat lights
Switches and dimmers
And more!
Have questions? Contact the experts at Apex Lighting today. Or, view our full selection of boat lights here.